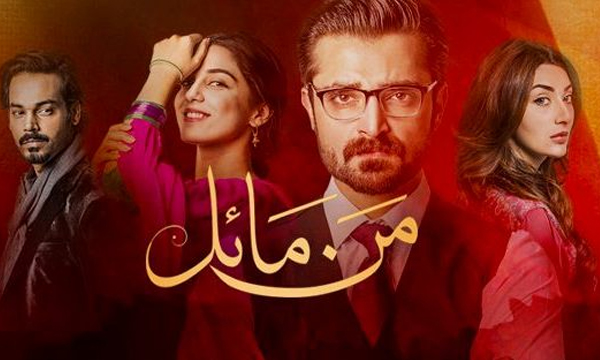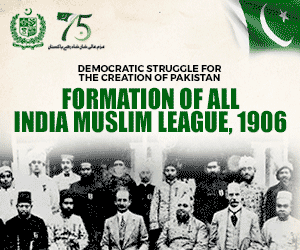 According to the latest ratings Hum TV's drama serial Mann Mayal is soaring high with an 8.1 television rating point (TRP). This people's choice index indicates that the drama is being liked and appreciated by the viewers.
Few days back, the lead actor of the drama, Hamza Ali Abbasi shared some impressive stats of his drama serial that speaks volumes about how this new serial has captured everyone's attention.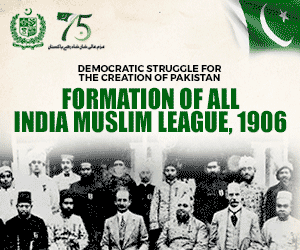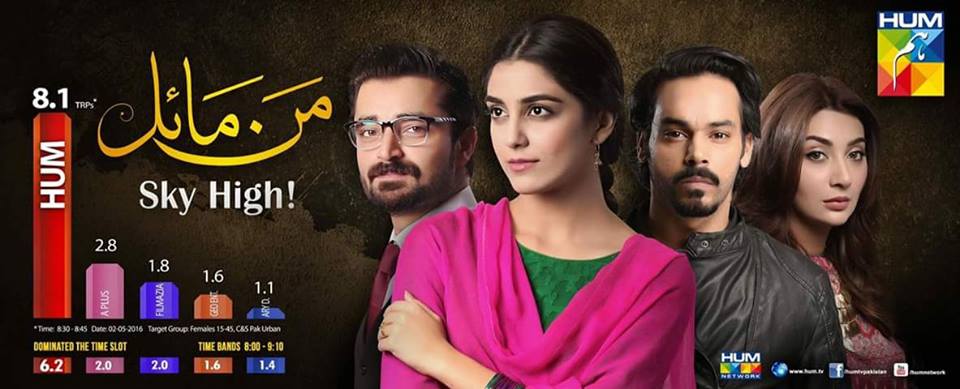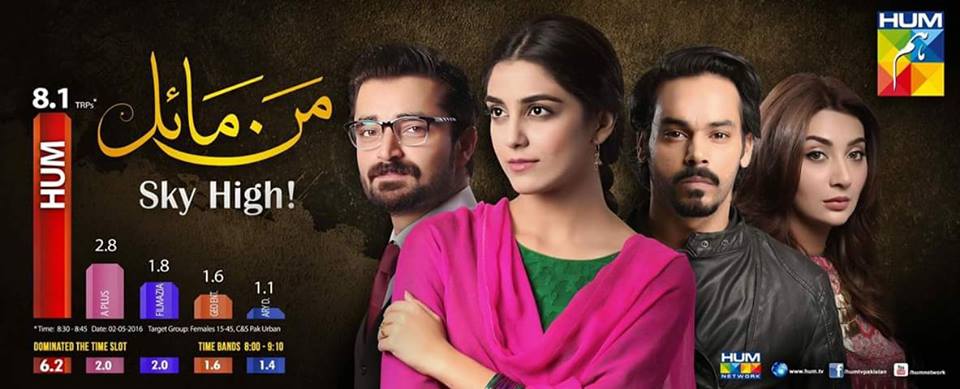 According to these stats, the 8:00 pm to 9:00 pm time band Hum TV obtained an 8.1 TRP as compared to other channels that air other dramas and entertainment content on the same time slot.
In comparison to Hum TV's whooping 8.1 TRP during the time slot this drama goes on air, other channels like A Plus, Filmazia, Geo Entertainment and ARY digital only managed to get 2.8, 1.8, 1.6 and 1.1 TRPs respectively.
Not just that the drama is enjoying a great viewership, but people are also openly giving their opinion and talking about the drama on social media forums. This is why, the drama was trending at the top most on Twitter in the month of March.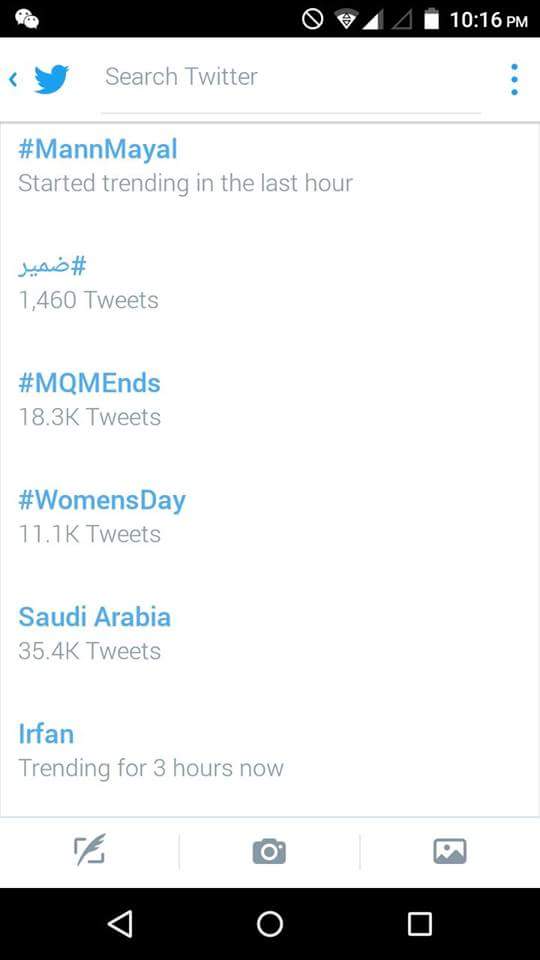 Owing to its amazing star cast including Hamza Alia Abbasi, Maya Ali, Ayesha Khan and Gohar Rasheed, the immense success of the drama serial is quite evident. Another factor that contributes to its popularity is the power packed performance of the cast.
Hum TV's Mann Mayal Takes a Three Year Leap with Ayesha Khan's Arrival
However, the story of the serial is nothing new and revolves around the same old story of a rich girl (Maya Ali as Minahil) falling in love with a boy (Hamza Ali Abbasi as Salahuddin) who belongs to a humble background.
The story unfolds to show how Salahuddin's socio-economic class impedes him to opt for establishing a relationship with Minahil. This reluctance of Salahuddin makes Minahil marry another guy (Gohar Rasheed as Mikaal). The drama captures and tells the story of the ups and downs of both their relationships.
The drama has also received a tad bit of criticism due to the lack of a strong storyline and lack of intense emotional connection.
Mann Mayal Review: Hamza Ali Abbasi's Love Story is the Next Big Thing on Hum TV
Stay tuned to Brandsynario for more updates!