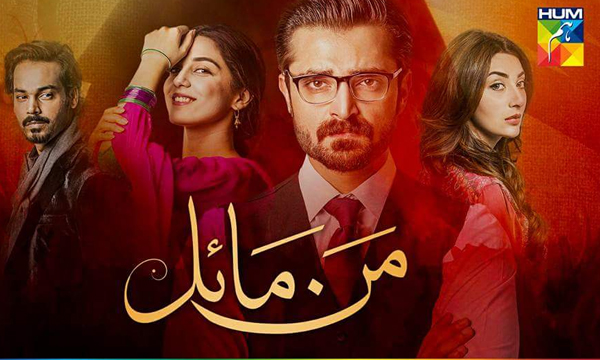 Thirteen episodes down, Hum TV's drama serial Mann Mayal, is moving at a fast pace with the audience completely hooked to the storyline. The promo of the upcoming episode shows that the much-awaited character, Jeena, is all set to enter Sallu's life. With this change, I am sure the drama will enter into another important phase that will set the pace for the climax.
Maya Ali Talks About New Drama 'Mann Mayal' with Hamza Ali Abbasi: Watch Exclusive Interview
But before that let me give a quick recap of what has happened so far in Haseeb Hasan's on-going serial, Mann Mayal.
A Quick Recap
Manu (Maya Ali) gets married to Meekal (Gohar Rasheed) and after facing his mental torture for years, she finally gives birth to his son, Tipu. Meanwhile, she also leaves old persona of "seedhi saadhi larki" and transforms into modern bahu of the elite class. To win her husband's heart, she not only cuts off her long tresses and adopts modern mannerism but also packs away her feelings and emotions for Salahuddin (Hamza Ali Abbas) to fit in the role of a dutiful wife.
On the other hand, Sallu's life also faces some drastic changes where he suddenly turns from a middle-class struggling guy to a millionaire. After Manu's marriage, he decides to move to Karachi where he stays at his friend's (Ifty) house. There he meets Ifty's ailing father (Talat Hussain) who is badly ignored by an absurd bahu, Kukoo (Arjumand Rahim) and an ignorant son (Vasay Chaudhry) and is at the mercy of a chalak naukar.
Being a good Samaritan, Sallu takes extra care of him besides getting regular updates from Bia about Manu's life over the phone. Sallu suddenly becomes a millionaire when Ifty's father leaves him a handsome share in his will.
Mann Mayal Episode 13 
To everyone's surprise, Mann Mayal took a three year's leap as Sallu's family shifts to Karachi where Bia comes to meet her best friend, Manu and brings lots of gifts for her son including a gold chain sent by Sallu. Manu breaks Bia's heart by telling her that she doesn't need any such gifts as she has come really far in her relationship with Bia and her family.
Meanwhile, Meekal's cruelty with Manu continues with cruel tortures even during her second pregnancy.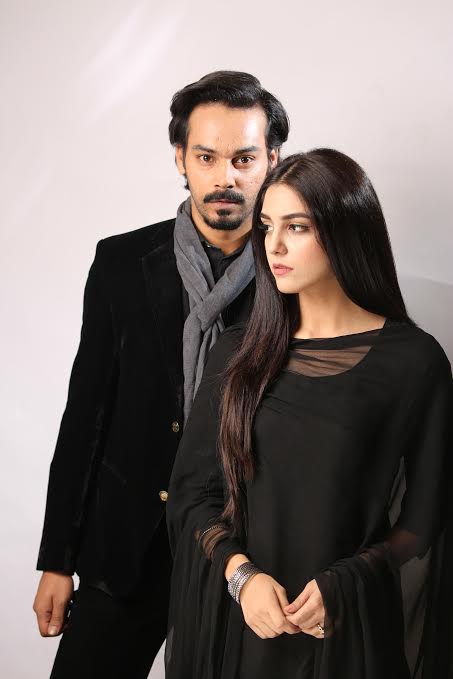 In the coming episode, finally Ayesha Khan as Jeena will make her way to the serial and we'll see how her presence will give a new direction to the serial.
Verdict
In the last 13 aired episodes, drama has its highs and lows. Maya Ali's brilliant performance and her transition from the girl next door to super emotional woman remains the high point of the serial. After giving a breath-taking performance in Diyar-e-Dil, she has once again proved her acting skills by completely owning Manu's characters and brilliantly moulded herself into different shades according to her character's demand.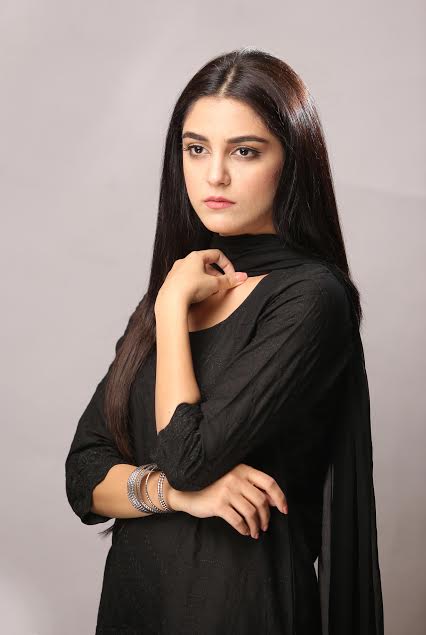 It was nice to see yet another power packed performance by veteran Talat Hussain. Although he is there in a few episodes but those selected scenes are enough for him to make his mark as a great actor. Aiman Khan as a caring sister and sincere friend is convincing too – and provides a good supporting cast for the serial.
Our hero, Sallu (Hamza Ali Abbasi) has come out as a natural actor where he brilliantly portrays sensible Sallu on-screen and never loses his grip on his role. As, Salahuddin, he beautifully hides his pain and his helplessness appears real especially when he has to deal with emotional Manu.
Gohar Rasheed's act as a spoiled rich lad is a bit immature – although he has given some wonderful past in life (the most notable is, of course, Digest Writer) but here the star of the drama is certainly Maya Ali who is stealing the limelight from all other characters in the serial.