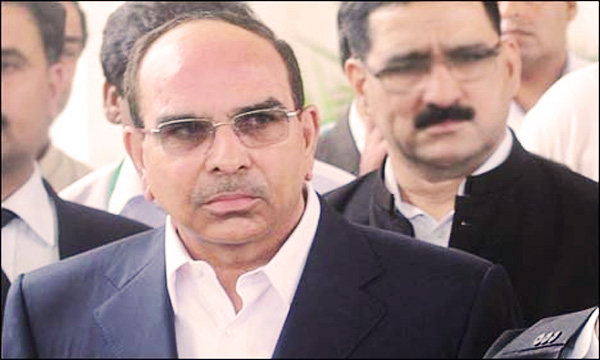 Bahria Town has made an official announcement regarding its arrival into the Pakistani media industry, inviting people from all across the country to be a part of the new media giant.
The real estate firm has announced how it would enter the media industry by publishing a full-page advertisement in the Sunday newspaper. It has approached all the news bureaus with offices in key cities of Pakistan.
The advertisement displayed the following;
"Bahria Town will provide comprehensive coverage of news, entertainment, sports and property from across the globe." It further highlighted that the firm will recruit key journalists, sports personalities, entertainers and technical workforce in order to generate content for the network.
Read more: Malik Riaz to Enter Pakistani Media Industry with 4 Channels
Malik Riaz, Chairman Bahria Town, is broadly acclaimed as the most successful property industrialist in the country. The insiders from Media industry claim that Riaz will be majorly successful with the new channels if he invests into human resource and technology.
The media channel by Bahria Town is also likely to broadcast in HD layouts. The announcement was made at a time when the media industry was still recuperating from the BOL TV fiasco as their fraudulent practices were exposed by New York Times.
Have a look at the advertisement below and Apply to Bahria Town Media Careers on www.bahriatowntv.com;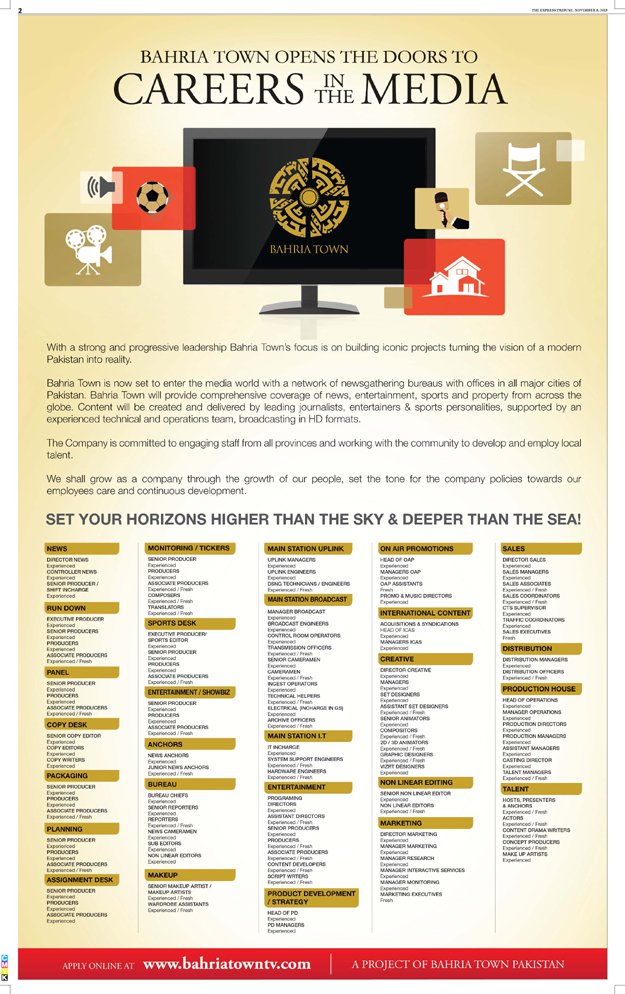 Read more: Jeeto Pakistan Makes History with Malik Riaz, Gives Away Prizes Worth 3 Crore
Recently, the broadcast industry has launched several news channels but no channel has been able to create an impression on the advertising revenue except for four or five major channels.
However, due to the deep pockets associated with Bahria Town, there is major potential for a new channel to invade the elite club channels.
Possessing major financial resources, experts think that the Bahria channel could grab the market share from top TV channels.
Read more: Top 8 Richest Pakistanis In the World
A senior TV journalist said; "After BOL TV debacle, the industry needs a boss as BOL TV hurt us badly and several are now jobless. A new channel likely to deliver what BOL promised will be a ray of hope for all of us."
Stay tuned to Brandsynario for more updates!