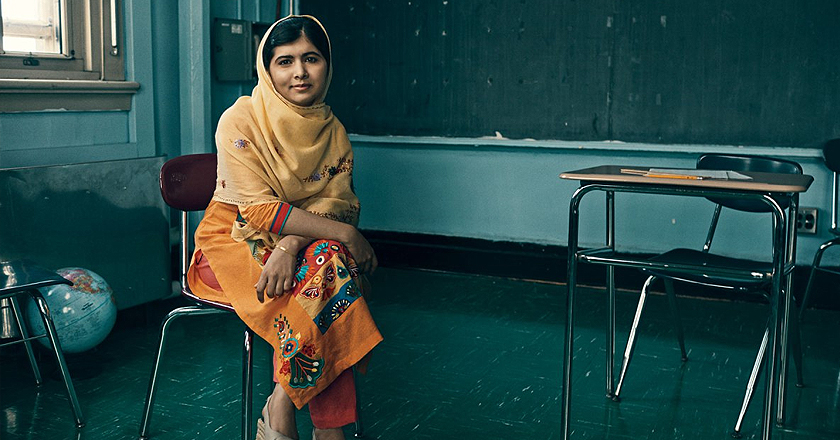 Pakistani social activist Malala Yousufzai who is also the youngest ever Nobel Prize winner, has donated her blood stained school uniform to the Nobel Peace Centre (NPC) which will now be on display at the Nobel Peace Prize exhibition to be hosted by Oslo, Norway.
Malala was on her way to school wearing the uniform in subject, on the day of her assassination attempt, allegedly by the militants of Tehreek e Taliban Pakistan (TTP), in Swat valley back in October 2012.
"The day I was attacked I was wearing this uniform. I was fighting for my right to go to school." –#Malala pic.twitter.com/4O9j5OAzIg

— Malala Fund (@MalalaFund) December 4, 2014
Malala Yousafzai received the 2014 Nobel Peace Prize along with Kailash Satyarthi, in recognition of their undying strive against the oppression of children, specifically for the right of all children to education.
Malala remembers the day she was attacked as a day when she was fighting for her right to go to school. She remembers wearing that uniform as a confirmation that she is indeed a student.
"It is an important part of my life, now I want to show it to children, to people all around the world. This is my right; it is the right of every child, to go to school. This should not be neglected." – Malala Yousufzai.
Malala has moved to England more or less permanently, failing to return to Pakistan after her horrible incident. Late she set up the "Malala Fund" in support of local education with a focus on Pakistan, Nigeria, Jordan, Syria and Kenya.