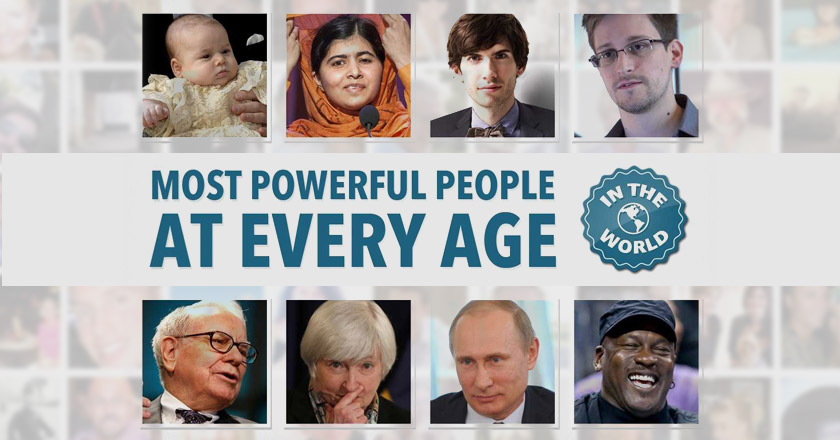 You don't need to be as old as Valdimir Putin or Barack Obama to be powerful and popular.
The world can take you as a symbol of greatness and power even way before you are mature enough to understand the meanings of these words.
Recently, Business Insider released a list called "The Most Powerful Person at Every Age", which ranked all famous people according to their age.
Topping the list with age 0 is none other than the Royal baby, "Prince George".
Pakistan's legendary Women Activist "Malala Yousafzai" becomes the most powerful personality at the age of 16.
Not so far from Malala is Justin Beiber, who achieved fame from things like singing, pot-smoking, a couple of paparazzi fights and getting arrested just at the age of 20.
Messi's fans will be proud to know that the Argentinean soccer player achieved the 26th power spot on the list.
But more ecstatic will be Harry Potter lovers to find their darling author J.K Rowling as the world's most powerful person at the age of 48.
President of U.S.A "Barack Obama" achieved the rank for the 52 year old, most powerful personality in the world.
The list ended Yevnigue Salibian who at the age of 100 is a legend for being one of the last living survivors of the Armenian genocide.
Check out the whole list by Business Insider for yourself here.