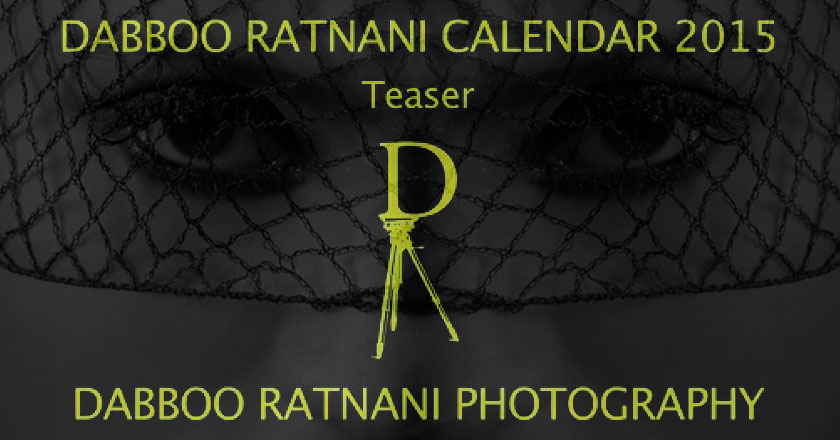 As the sun for 2014 sets down, the three most awaited events come to life i.e. Christmas, New Year and Daboo Ratnani's Calendar 2015.
One of the most exuberant and renowned photographer who also happens to be blessed with amazing camera skills, Daboo is once again back with the 16th extension of his famous Bollywood calendar.
Like always, the best from the lot of Bollywood superstars have been chosen to be honored with one of the best shots of their careers for Daboo Ratnani's Calendar 2015. The list of these lucky Bollywood superstars include Aishwariya Rai Bachchan, Amitabh Bachchan, Abhishek Bachchan, Ranbir Kapoor, Hrithik Roshan, Anushka Sharma, Deepika Padukone, SRK, Arjun Rampal, John Abraham, Parineeti Chopra, Bipasha Basu, Shraddha Kapoor and Farhan Akhtar.
Recently a small 05 minutes 40 seconds teaser was launched giving Bollywood fans a sneak peak to this year's calendar, along with some interesting things said by each superstar about his shot by Daboo. Here have a look,
The star seems to be super excited for their shots going public, though as expected none could actually guess what's in store for this year but by the looks of these recent shots by Daboo, already up on his website; one thing's for sure, that it will be amazing.
Have a look at some of the recent-most shots by Daboo:
Also some of the best shots from Daboo Ratnani's calendar 2014 can be seen below:
Being the official photographer for many leading magazines in India like Cosmopolitan, Filmfare, Ok India, Verve, The Man, Better Homes and Gardens, Elle and Hi Blitz, Daboo has now also established his year calendar as one of the most anticipated Bollywood events of the year by becoming a solid ritual of Bollywood industry since 1999; This year's calendar by Daboo is now scheduled for release on 5th January, 2015 while marking the calendar's 16th anniversary.
Have anything to add to this story? Comment below or contact us here.