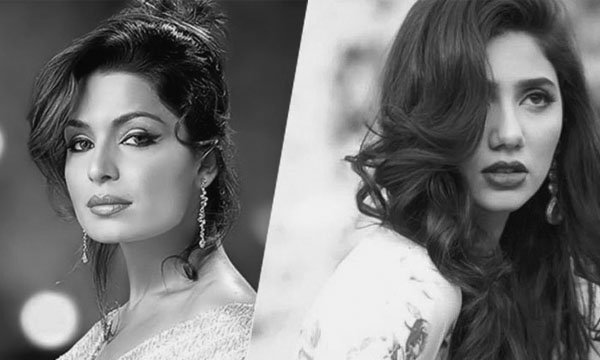 Lollywood actress Meera is in the news again, this time for repeatedly criticizing the globe-trotting starlet Mahira Khan!
While our Humsafar haseena is busy making waves in the entertainment industry, Meera seems unhappy with the diva's performance and progress.
Read more: Pakistani Movie Manto Mahira Khan Has a Mustache?
Yesterday, she took to Twitter to mock Mahira Khan that her achievement of grabbing a role besides SRK doesn't necessarily make her the best actress of Pakistan.
Just because she got chance to work with SRK that doesn't make her best actress at all.

— meerairtaza❤️ (@TheMeeraJee) August 26, 2015
Previously, she advised Khans' fans to avoid watching her work, deeming it as " a waste of time"
Mahira khan doesn't know how to act at all. Don't waste time to watching her movies and commercials
— meerairtaza (@TheMeeraJee) August 24, 2015
Shockingly, Meera soon deleted her above tweet once her word on Mahira Khan starting going viral on social media.
Read more: Mahira Khan Talks About Manto at Geo Kahani's Morning Show
However, the Raees actress remains indifferent to Meera's harsh comments and is up and about with the promotions of her upcoming movie "Manto".
Seemingly, Meera is green-eyed from the back-to-back successes of the Bin-Roye beauty, soon to be seen opposite Bollywood's King Khan, SRK in Raees.
What do you think about Meera's views on Mahira Khan? Share your thoughts in the comments below.