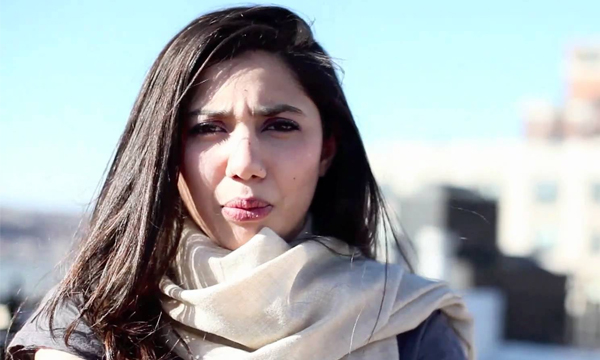 The sassy and suave starlet, Mahira Khan is no less than a role model for a lot of women in Pakistan today. She is pretty and popular. But like many young girls, she has been a victim of cyber-bullying various times. During her talk at TEDx Lahore Women, she addressed the pressing issue and won the hearts of the audience.
Seemed liked Khan went through a tough time when haters mocked her on social media.  She took the opportunity of finally sharing her story at TEDx Lahore Women.
"I got trolled and trolled bad, every day I would open up my social media accounts and read something which would upset me"
You will be shocked to know that Khan went through panic attacks, being a victim of cyberbullying.
"But one day I had a panic attack, I thought I would die, I couldn't breathe"
However, she rose stronger and took notice that how all the upsetting comments on social media were affecting her.
"What I realised was that I was looking at myself through the eyes of a troll. My face through the eyes of a troll. My choices through the eyes of a troll. My life through the eyes of one"
Soon she realized that she needs to block all the negativity as it was all a lie.
" And let me tell you one thing, it wasn't pretty. But what it definitely wasn't is that it wasn't -real, it wasn't the truth"
Watch what she said here!
https://www.instagram.com/p/BMKLYfRD4mH/?tagged=tedxlahorewomen
The Humsafar haseena also opened up about being bullied at school and how it hit her hard as a young girl.
Khan stressed how important is to be compassionate towards other human beings
Mahira Khan talking against cyber bullying #TEDxLahoreWomen pic.twitter.com/ZLhP5s2wIU

— Fatima Bajwa (@FatimaBajwah) October 29, 2016
The actress had a fun time socializing with the crowd after her talk!
After hearing Mahira Khan's story, we cannot help being more proud of the actress.
Recently, she faced a lot of backlash in India with the recent ban of Pakistani celebrities in Bollywood. Haters and trollers did not spare her on social media. But Khan did not remain silent and hushed them all with the most awesome replies.
Now the latest buzz is her Raees movie, featuring SRK will soon hit the cinemas in India. The news has been confirmed by Farhan Akhtar who has declared that Khan is very much staying in the movies and is not being replaced by any other actress!
Mahira Khan Just Shut an Indian Troller & It's Totally Epic!
More power to our favorite, Mahira Khan! You go, girl!
Stay tuned to Brandsynario for more updates.