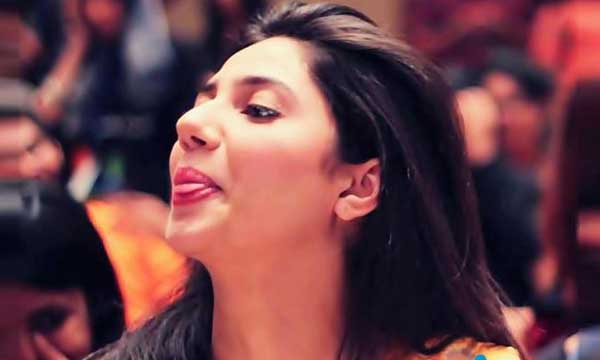 Yesterday, Meera made it to the news for blaming Mahira Khan for stealing big projects from here. Now, it is reported by Express.pk and previously by Nawaiwaqt. pk that MK has broken the silence and have finally spoke her heart out on the matter! While we all got happy that Khan has eventually revealed her thought regarding the controversial matter, her statements turned out to fake.
Meera known for her outrageous comments and opinions on just about everything, took to social media to bash the Humsafar actress Mahira Khan, accusing her of her career downfall as according to Meera, all the big projects are being offered to the Raees actress.
"Signing up Mahira Khan alone for all projects is a big injustice to all the female artists in Pakistan who are more talented and good-looking than her. However, a particular lobby in the entertainment industry is preventing them from coming forward," said the Lollywood actress to Express.pk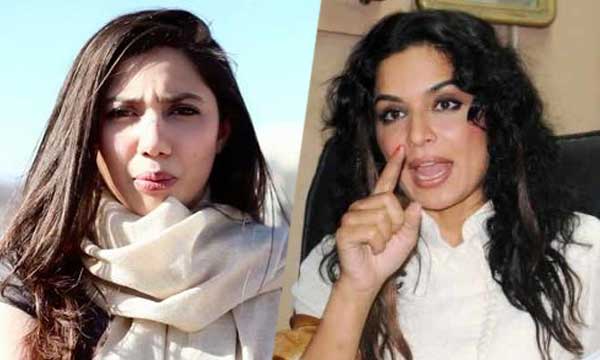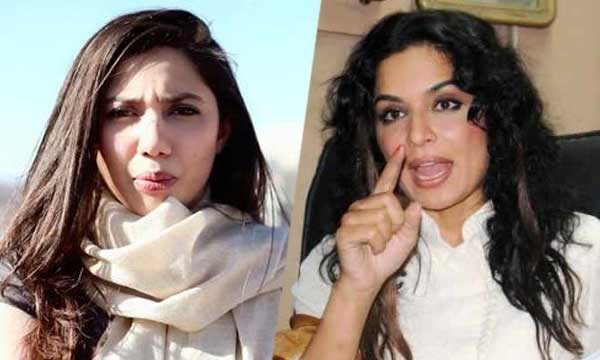 Express. pk's report revealed the Humsafar actress has hit back at the Queen of drama saying, that "I don't know why all these actresses are trying to compete with me? I believe that all the old ones need to take a step back and relax as it's now the younger actresses' time to shine".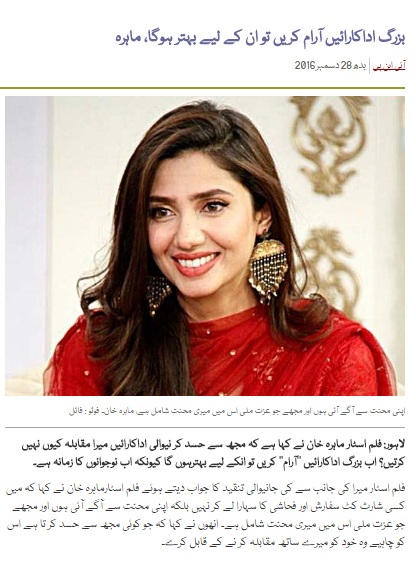 Soon after the interview surfaced on the web, Khan took to Twitter and denied giving out any such statements!
I'm not sure which Mahira Khan gave this interview! Ridiculous.
Time to hire a PR team?! https://t.co/JdsTTbXvUy

— Mahira Khan (@TheMahiraKhan) December 28, 2016
The publication even apologized to the starlet later.
@Nawaiwaqt_ Dear Mahira, you were misquoted by Online News Agency. Story not our reporter's. We've removed it from our site x pic.twitter.com/Dyz0AcYWOK

— Rameeza Majid Nizami (@RameezaNizami) December 28, 2016
Meera's Shocking Comments About Mahira Khan Will Make You LOL!
It's not the first time Meera speaks of politics and the key projects being stolen from her. In the recent past, she has directly accused Mahira Khan of plotting against her.
Seemingly, Meera is green-eyed from the back-to-back successes of Mahira who is soon to be seen opposite Bollywood's King Khan, SRK in Raees.
Stay tuned to Brandsyanrio for more updates.