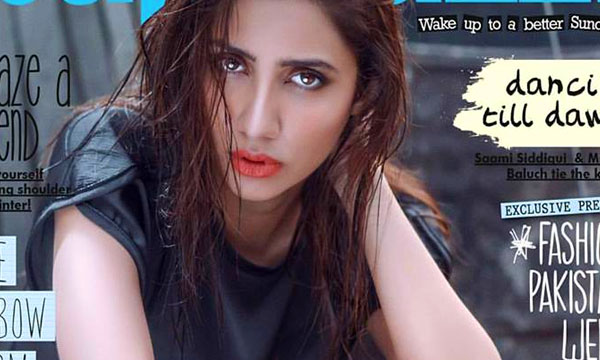 The gorgeous and stunning Mahira Khan (MK) poses for Pepe Jeans Pakistan, the official franchise of Pepe Jeans, an internationally acclaimed denim and casual wear jeans brand, liked by fashion enthusiasts across the world.
In a campaign titled as 'MK loves Pepe', the fashionista will be seen in winter 2015 collection. The photo shoot was done beautifully by the photography genius Abdullah Haris which will appear in Paparazzi Magazine this Sunday. The cover will feature Mahira Khan as Pepe Jeans' brand ambassador.
Dolled up by stylist Haiya Bokhari and Nabila's Salon, the talented actress looks effortlessly chic in all the six stylish winter looks.
pepejeanspakistan shot by the magician artist @abdullahhfilms ✌🏼️ #mahirakhan #pepejeanspakistan https://t.co/jc8J13nhiB — Mahira Khan (@TheMahiraKhan) November 19, 2015
While speaking to a local entertainment news source, the campaign expert,  Amjad Bhatt said: "Although Mahira Khan has represented different local brands, it is the first time that she has modeled for a high street international fashion brand and it's a great privilege to work with her."
Check out the complete hot photoshoot here:
Several renowned stars have become the face of Pepe Jeans in the past. This includes American actor Ashton Kutcher, English fashion supermodel Cara Delevingne and Pakistan-British boxer Amir Khan.
Pepe Jeans Winter 2015 Collection can be grabbed from Vogue Towers, Lahore and Centaurus Mall, Islamabad.
Pepe Jeans
Paperazzi Magazine