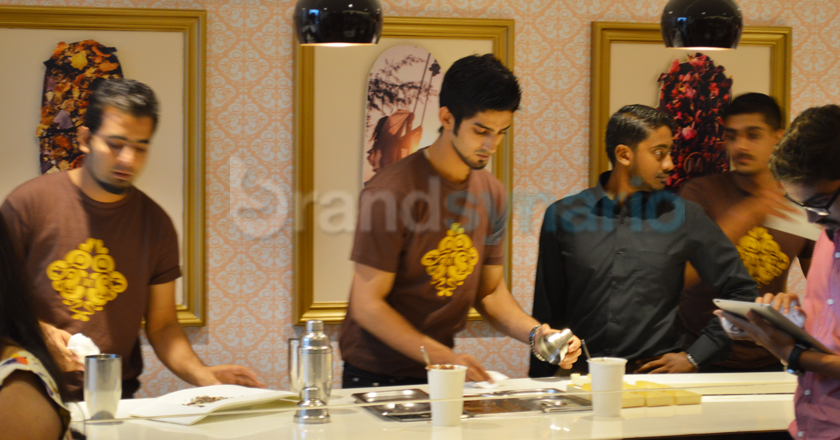 Finally Magnum stores are here in our own city, Karachi.
September 14th, Magnum Pakistan publicized Pakistan's first Make You Own Magnum outlet to the vast blogger community of Karachi, at an exclusive Digital Launch.
The Magnum Pleasure Store is designed to create an atmosphere of pure amusement, where the ultimate experience of Magnum pleasure could be relished.
The Magnum Pleasure Store is situated right in the middle of the city, at Clifton block 7, to ensure that every Magnum lover could easily find its way to the spot and nobody misses out on the experience.
The store has been created to provide the consumers with this unusual concept of 'Make My Magnum', which allows an individual to design his very own, tailor-made – personalised Magnum at the 'Magnum Bar'. A range of 14 different toppings have been provided at the bar, along with 2 uncoated Magnum ice-cream sticks and 2 dips.
The entire blogger community was invited at the launch event, to provide them with a glimpse of 'Make My Magnum' experience. Along with the unforgettable Magnum Experience, some exciting activities such as a 'Magnum Pleasure Hunt' and the 'Make My Magnum Challenge' were also arranged for the bloggers-guests.
Also, pictures of bloggers were taken with their made-to-order Magnum and they were asked to nominate four of their friends on social media to the 'Make My Magnum Challenge'.
If the tagged friends couldn't get their own Magnums in the set time, they would have to treat the nominator with a Magnum of his choice.
Check out the event pictures here: