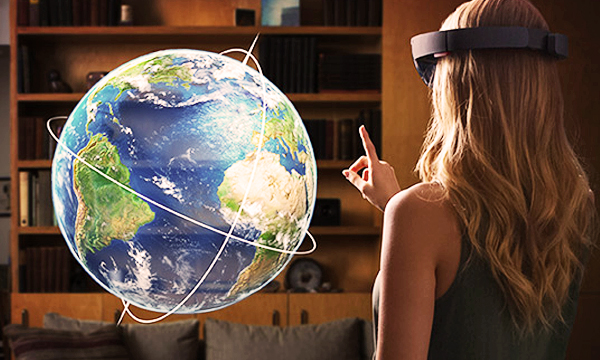 The American startup Magic Leap has released a spectacular video showing a virtual screen superimposed over a real-world environment. This is seen used for work, entertainment, and online shopping while the user moves around their home or office without being cut off from surroundings. Companies including Google, Alibaba and Qualcomm have already invested in the project.
The somewhat secretive tech firm Magic Leap hasn't released any other information about its technology or hinted at a timeframe for its arrival. Plus, there's still no word on what form the project will take when it eventually sees the light of day.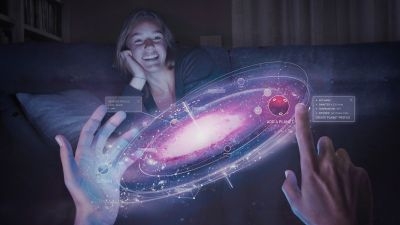 It could be a headset, glasses or even contact lenses — as suggested by a patent application already submitted by the startup, whose secret apparently lies in the way light bounces off objects and reaches the eye.
This taste of things to come is reminiscent of Microsoft's HoloLens in bringing holographic virtual reality elements to real-world environments. A HoloLens demo in autumn 2015 showcased users exploring worlds full of holograms and interacting with them.
It's an open secret that Google is working on its own virtual-reality technology. That said, the firm could be set to use the advanced hologram-based technology currently in development at Magic Leap, seeing as Google supports and finances the startup. Google has already filed a patent for a wearable device (headset or goggles) that's compatible with this kind of 3D imagery, with scope for both professional and gaming applications, for example.
In January 2015, Google halted the albeit limited sale of its Google Glass device to rethink the project and return with a more polished product at a later date. There's no doubt that using Magic Leap's technology would make for a more showstopping device.
These futuristic projects are pretty far removed from the "classic" virtual reality systems on the market today. These take the form of headsets or glasses, built to varying degrees of technical sophistication (from Google's basic Cardboard viewer to the HTC Vive).