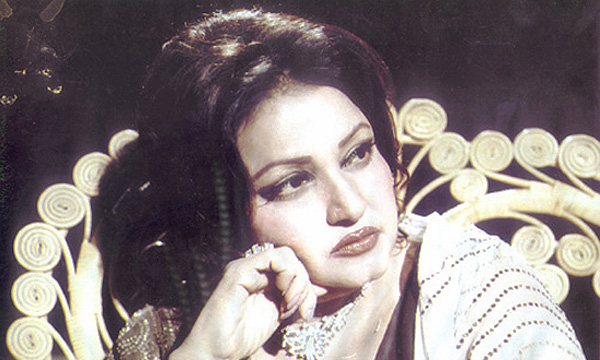 Legendary Pakistani singer Noor Jehan has been named in the list of 20 greatest Bollywood singers of all time by UK-based Eastern Eye newspaper. The Malika-e-Tarannum came in at number 16 despite only singing for Bollywood for a relatively short period of time before she migrated to Pakistan during partition.
Eastern Eye entertainment editor Asjad Nazir, who compiled the list, said Noor Jehan made the list because of the incredible impact she made within Bollywood and outside it.
"Noor Jehan was the first female singing superstar of Indian cinema and helped laid the foundation for playback singing as we know it. She also inspired a generation of singers including Lata Mangeshkar before single-handedly kick-starting music in Pakistan and inspiring subsequent generations there," said Asjad.
Listen to her classics below:
[dailymotion id="x7spkr"]
Asha Bhosle was declared the greatest Bollywood playback singer of all time. She beat off tough competition from the past 85 years including elder sister Lata Mangeshkar in a first of its kind list, while Lata Mangeshkar came second in the list of singers, Mohd Rafi came third and Kishore Kumar was fourth
Other names that featured in the top 20 included Alka Yagnik (6), current Bollywood music queen Shreya Ghoshal (7), Geeta Dutt (10), Sonu Nigam (14), Kumar Sanu (17) and Kavita Krishnamurthy (19).
The full list of the greatest 20 Bollywood playback singers is published in Eastern Eye newspaper on June 26.