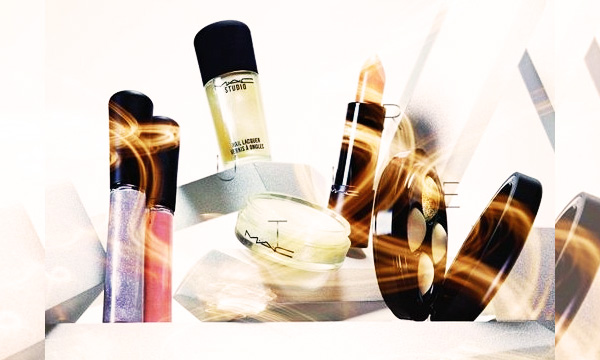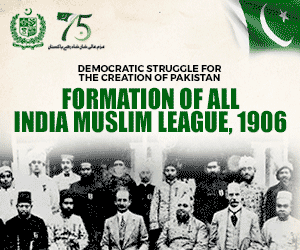 MAC is looking towards the future Spring 2016 makeup collection by developing its "Mineralize" product line to include products for eyes, lips and skin. The luminous, futuristic collection has been expanded to include five new limited edition "Mineral Skinfish" foundation mini-palettes ($32), each featuring four hues baked together that can be used individually or together. Titled "Faintly
Titled "Faintly Fabulous" "Sunny Side" "Naturally Enhanced" "Perfectly Lit," and "Nuanced", the palettes were designed with a wide range of skin colors in mind and comprise dark browns, caramel beiges and pale pinks.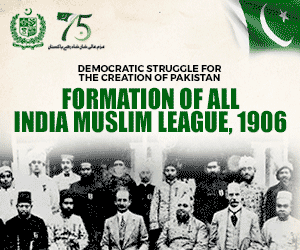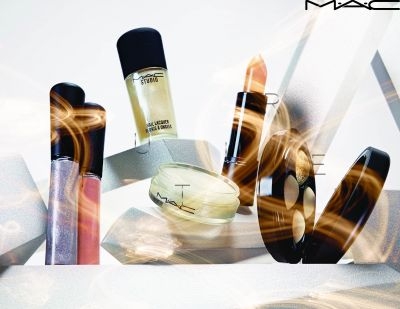 Additional products include the new "Mineralize Lipstick" ($23), which comes in hues of off-white, neutral pink, taupe and soft peach and "Mineralize Glass" ($23) glosses in "Inter-Spatial" silver, "Telegenius" peach, "The Zone" mauve and "Anti-Reality" white pearl.
The new "Barbados Girl" rose gold bronzer and "Pink Rebel" soft champagne lustre drops ($21) can be massaged directly on the skin for a subtle shimmer, as can the new "M.A.C. Studio Eye Gloss" ($22), which comes in shades of "Lightly Tauped" beige and "Pearl Varnish" white.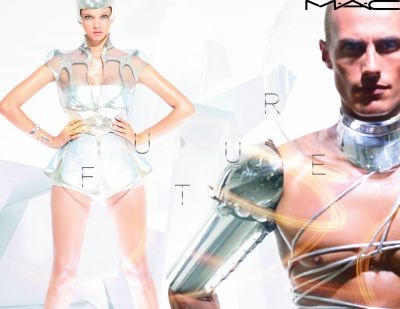 New "Mineralize Eyeshadow x 4" ($46) palettes focus on space-age metallic silvers, iridescent teals, blacks and pearls while a "Technakohl Liner" ($16.50) in "Sterling Silver" and "Graphblack" underline the ethos of the range. Pearly silver and soft beige nail lacquers named "Moonday" and "Sweet Potion" respectively ($12) play into the visionary theme of the collection.
News of the new collection comes just days after the cosmetics brand announced the launch of a new M.A.C Viva Glam lipstick shade, "Finally Free", in association with Caitlyn Jenner. The total proceeds from the sales of the lipstick, available April 7 for $17, will go to M.A.C AIDS Fund Transgender Initiative to help improve the lives of those in the transgender community.
The new Mineralize range will hit MAC stores across North America on April 7.
Stay tuned to Brandsynario for more.