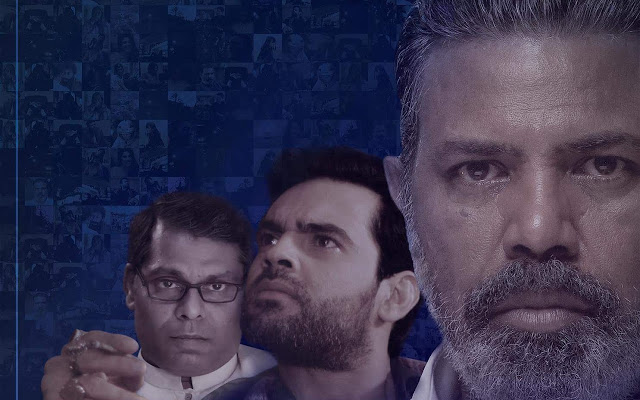 Coming three weeks after the official release of the movie, ban on movie Maalik has left most people speechless. Others however, took to the popular social media website Twitter to voice their opinions. Some were found supporting the movie, calling the ban, a violation of freedom of speech. Then there were many who thought the movie was using cinema to promote ethnic racism.
The Hearing for the movie ban was held and the federal government said  it was not ready yet; it wanted around 15 more days to file their comments. Next hearing date is May 24th.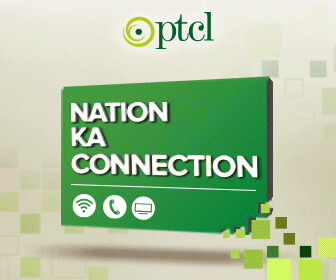 Actor/Producer of Maalik, Asher Azeem Gill used the website to clarify his position on the movie. 
Don't worry bro. We'll never back off. Raising our voice is not a crime. https://t.co/paQnBCHflr

— Asher Azeem Gill (@ashirazeemgill) May 6, 2016
Court did not give us a stay order saying it wud b unfair to pass an order without hearing the other side.

— Asher Azeem Gill (@ashirazeemgill) May 3, 2016
Hearing held. Fed govt said it was not ready and asked 15 days to file comments. High Court gave 15 days to govt. Next date on may 24.

— Asher Azeem Gill (@ashirazeemgill) May 3, 2016
I wrote Maalik 12 years ago. It's my film. Involving ISPR in this is a delibrate attempt to divert focus from real issues. #BanMaalik

— Asher Azeem Gill (@ashirazeemgill) April 27, 2016
Giving my film a poltical /linguistic spin is delibrate to divert attention from the real message of the film. #BanMaalik

— Asher Azeem Gill (@ashirazeemgill) April 27, 2016
Mam, Democracy means we let the people decide. Banning means denying people the right to decide. https://t.co/7jrlgbUqlo

— Asher Azeem Gill (@ashirazeemgill) April 27, 2016
The problem is with the feudal who cannot accept ke "Main Pakistan ka Shehri Pakistan ka Maalik hun".

— Asher Azeem Gill (@ashirazeemgill) April 28, 2016
Seasoned journalist Omar R Qureshi, highlighted the corruption charges against the actor/producer.
If you're going to get someone to make a film on fighting corrupt politicians then make sure the producer's clean pic.twitter.com/NYJqVvjkFB

— omar r quraishi (@omar_quraishi) April 28, 2016
Oh the irony — the person who made 'Maalik' was found guilty of corruption by the govt organisation he works for pic.twitter.com/o8dWGF2XmK

— omar r quraishi (@omar_quraishi) April 28, 2016
An inquiry was orders against several FBR officials including Asher Azeem Gill in 2015 – he made the movie Maalikhttps://t.co/DB1Zl8z8S4

— omar r quraishi (@omar_quraishi) April 28, 2016
The rest of Twitter had its fair share to say about the ban as well.
Omair Alavi, a contributor to various leading dailies in the country, one of the few to watch the movie Maalik said:
"Maalik was better than many of the films that got released in last few years. It's a work of fiction and should be treated like one. The government isn't helping the film industry in any manner so it shouldn't try to damage it by banning films. It shouldn't have allowed the film to be screened in the first place if it had a problem – 3 weeks is very late to ban a film."
Here are some of the best reactions found on the social media website.
We believe in freedom of expression & therefor don't encourage bans. However,perversion of Pakistani media w/ ethnic racism is condemnable.

— BilawalBhuttoZardari (@BBhuttoZardari) April 27, 2016
#Maalik needs something beyond condemnation. It's a slap on the face of Pakistani cinema as well as the democracy. #BanMaalik

— Maleeha Manzoor (@MaleehaManzoor) April 27, 2016
Ban or no ban – shall figure out a way to watch #MaalikTheMovie — to definitely snub CMSindh

DVD? Torrent ? Or some cinema showing it ?

— Awab Alvi (@DrAwab) April 27, 2016
KPK allows the Screening of #MaalikTheMovie, a film against Corrupt mafias of the Country. #Maalik@ashirazeemgill pic.twitter.com/AvYfTCOXnH

— Lollywood News (@LollywoodNews) April 28, 2016
Ban on #maalik could have been a marketing strategy. Coz the performance in the first week wasn't very impressive… Just thinking !!

— طفیل شریف بھٹی (@ItsNobleTufail) April 28, 2016
I will buy #Maalik DVD in even 1000 rupees.
I support our actors and whole movie's crew.

— Sehrish Mansoor (@SehrishMansoor1) April 28, 2016
https://twitter.com/waqas_azeem_ch/status/725564509914566660
The ban on #Maalik makes me want to watch it more now…

— Anum Saadat Ali (@anumsali) April 28, 2016
#Maalik banned in Pakistan. Authorities claim it wasn't Bollywood enough to be shown. #MaalikTheMovie

— The Desi Report (@TheDesiReport) April 28, 2016
I was not interested in film #Maalik but now after banning it .I will try my best to watch it

— ARK (@Atif3011) April 28, 2016
Maalik Movie Review: Ashir Azeem's Socio-Action Thriller Is Sure to Hit Home
According to Express Tribune, the following are six major objections that were drafted in the report shared by the CBFC, behind the ban. 

1. The film shows that there is lawlessness in the country and incites the common man to take law in his hands.
2. Portrayal of the law enforcement agencies is generalised and gives the impression that the police of the entire country is incapable and corrupt.
3. An ex-mujahid of the Afghan war who joins forces with the Taliban in the film has been given the respect of a hero or a patriot at his burial.
4. A Pathan girl was shown being raped in the film and there was no need of so categorically defining her ethnicity.
5. People have been given the impression that the political system as a whole is corrupt and incapable, and all the politicians are busy minting money.
6. Voters feel the film is a disgrace to their role in the political system.
Stay tuned for more updates.