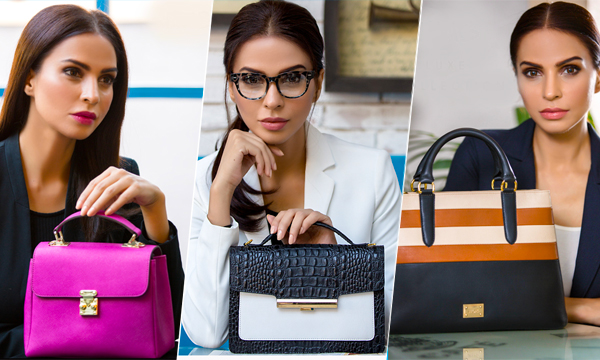 "HUB is proud to present their new Luxe Collection, a premium range of pure leather handbags for the discerning customer.
Distinguished by exquisite craftsmanship and chic design, this limited edition collection includes clutches, shoulder bags and totes. Crafted in luxurious real leather, this sophisticated range is hand-made to meticulous specifications. HUB Luxe combines sophistication and luxury in its bags, whether you are looking for timeless daywear or a striking statement.
As Pakistan's leading leather goods brand, with eleven outlets around the country, HUB offers a staggering array of leather accessories, from belts and wallets to handbag and clothing. The HUB Luxe range uses the brand's considerable expertise to create bags that are on a par with any international label.
Premium cowhide is carefully treated to enhance its natural beauty, using sophisticated techniques to introduce exotic finishes. The elegant structures are enhanced by superior hardware imported from Italy. Rust-resistant, smooth and stylish, the Italian zips, locks and chains complement the artisanal beauty of the bags.
Iconic super-model Fouzia Aman is the face of the HUB Luxe campaign, personifying the chic urban beauty of the collection. The campaign was shot by Jaffer Hassan and styled by Nabila N-Pro.
The HUB Luxe range is available exclusively at select flagship stores in Karachi and Lahore."
Check out the gallery below.