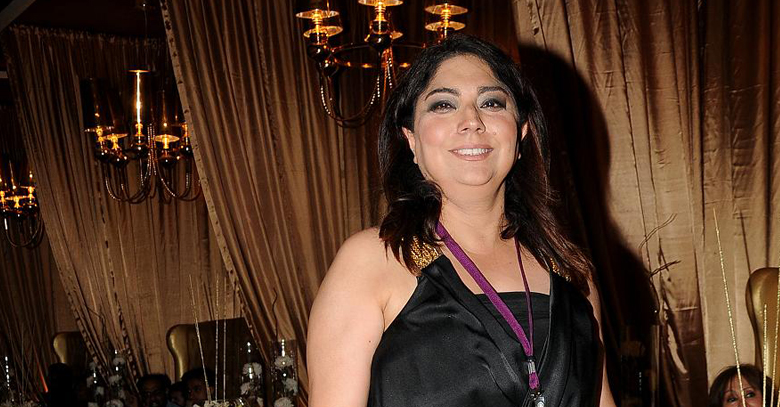 Fareshteh Aslam, External Communications Manager, talks about Lux Style Awards, the unique brand activation idea present only in Pakistan.
Synergyzer: This is your 11th consecutive year for LSA, how has it progressed, since its initiation in 2002?
Fareshteh Aslam:  Like any project, LSA has had its teething problems, and during the course of these 11 years, we added and kept elements in the show that received a good response, while got rid of those that were not received too well.
For example, LSA introduced the Red Carpet in Pakistan in 2005, and due to its popularity, it has been a part of our program since then.
Also, we conducted these awards in Dubai and Malaysia for 2 years, but started holding them in Pakistan again since we realized that Pakistanis are the only ones who can relate to them and they are for our artists and people.
I believe the event continues to be successful because we are consistent with it, we keep upgrading the program and make sure it ties in neatly with the social fabric of our society.
Synergyzer: Whose idea was it to initiate LSA?
Fareshteh: Frieha Altaf came up with the idea of LSA in 2000, and the brand team loved it.
She became the creative producer and director and within the next year we had our first show on its feet.
Synergyzer: What is the brand objective behind LSA?
Fareshteh: As a brand, Lux has always had star value as it is strongly connected with the film industry, not just in Pakistan, but abroad too.
That being the case, an award show is the natural fit with the brand and it keeps the consumer excited and keeps Lux differentiated from its competition.
Synergyzer: How has this event enhanced the brand perception and sales of Lux?
Fareshteh: Brand activations never boost sales, but they are effective in elevating the brand image.
Brands build over the years, and such programs give them a halo effect by adding to their perception.
Through LSA, we reinforce that Lux is a premium soap intrinsically linked to film, television, music, glamor etc. and acknowledge our stars every year.
Synergyzer: How has LSA helped in transforming the face of the entertainment and fashion industries?
Fareshteh: It has had a huge impact on setting trends such as getting dressed for a gala evening and having a Red Carpet.
LSA gives a performance platform to emerging, as well as established talent, while we pay  tribute to our legends, too.
Most importantly, the program acknowledges and brings forward the contributions of people from our entertainment and fashion industries.
Synergyzer: What is the process of choosing juries and nominees for all the categories?
Fareshteh: There are four categories: Film, TV, Music and Fashion, and each of them is tailored accordingly.
Since there are a small number of films, it makes for the easiest category where we get the jury to email us their opinions.
For TV, we write to all the channels and ask them to submit their nominations for the best serials during the year. We then present this to the jury which is made up of 5-6 people who are involved in the industry as independent producers, writers and journalists.
The criteria are pretty much the same for the music category, but since this industry is frequently undergoing changes, we also call artists who have not produced an album in the given year as jury members.
For both these categories, once the nominations are done, it goes for a Pakistan-wide viewer's choice vote which can be done through the LSA website, landline  phones and SMS.
For the Fashion category, we pick nominations with the help of fashion journalists; editors and writers as they know the most about proceedings in the fashion world.
To select the winners, we have established people from the fashion industry such as designers, models, makeup artists etc. who choose winners from the portfolios submitted.
Synergyzer: There have been speculations regarding the credibility of the award winners and the jury being biased. What are your comments on that?
Fareshteh: Everyone in the jury has a different opinion and everyone exercises their judgment in a unique way but that does not mean that they are deliberately dishonest or choosing a specific winner.
There are always five nominations and only one winner so the losers will try to justify the loss. I make sure that there is a systematic procedure being followed every year, consistently, along the same criteria.
Here, I would also mention that certain stars expect to be paid when receiving an award, which can't be the case because Pakistanis at large have voted for them, and then it becomes their choice if they want to opt out or go ahead with receiving the award.
Synergyzer: What marketing tools and strategies have you appointed for LUX Style Awards 2012? What role did digital marketing play in this event?
Fareshteh: We get the most mileage through TV, print and billboards.
However, since digital is emerging fast, we launched the LSA website this year at www.luxstyle.pk, where there was live streaming from the event, and we also used our Facebook page for voting.
Synergyzer: Does Unilever Global have an interest in acquiring this idea for any other country where it is operating?
Fareshteh: Award shows are already very well-established in other countries so although the concept of LSA has been widely appreciated in the Lux World, it has not been taken up as an initiative by them.
Other countries have their own activation platforms such as Lux Girl, Lux Fairest Face, etc.