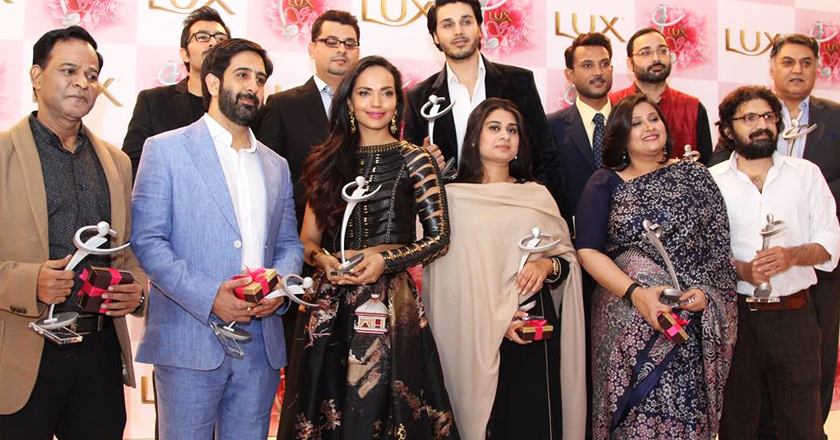 Pakistan's premier and the most prestigious award show, Lux Style Awards, celebrated its 13th year, yesterday at a glamorous event at Movenpick Hotel, Karachi. The event was attended by an exclusive list of celebrities with the best ones awarded for their fabulous performances through the past year.
The 13th Lux Style Awards were a more intimate event than its predecessors, held after a formal lunch and followed by hi-tea. The event honored a number of celebrities for their work in the Pakistan entertainment industry.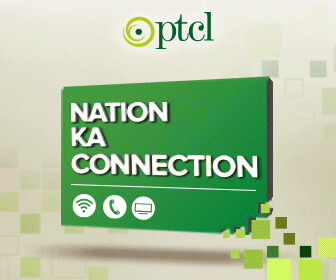 Here is the list of nominations and the winners, voted by the audience and a panel of judges.
Film Awards:
Best Film:
• Zinda Bhaag – Mazhar Zaidi – Winner
• Main Hoon Shahid Afridi – Humayun Saeed and Shahzad Nasib
• Siyaah – Imran Raza Kazmi
• Waar – Hassan Waqas Rana
Best Director
• Meenu Gaur and Farjad Nabi – Zinda Bhaag – Winner
• Syed Ali Raza Usama – Main Hoon Shahid Afridi
• Azfar Jafri – Siyaah
• Bilal Lashari – Waar
Best Actor
• Khurram Patras – Zinda Bhaag – Winner
• Humayun Saeed – Main Hoon Shahid Afridi
• Mohib Mirza – Seedlings
• Gohar Rasheed – Seedlings
• Shaan Shahid – Waar
Best Actress
• Aamina Sheikh – Seedlings – Winner
• Hareem Farooq – Siyaah
• Mahnoor Usman – Siyaah
• Aamina Sheikh – Josh
• Amna Ilyas – Zinda Bhaag
Television Awards
Best Television Director
• Haseeb Hassan – Nanhi – Winner
• Haissam Hussain – Aun Zara
• Mehreen Jabbar – Rehaai
• Kashif Nisar – Ullu Baraye Farokht Nahi
• Sultana Siddiqui – Zindagi Gulzar Hai
Best Television Writer
• Amna Mufti  – Ullu Baraye Farokht Nahi – Winner
• Moona Haseeb  – Nanhi
• Faiza Iftikhar – Aun Zara
• Farhat Ishtiaq – Rehaai
• Umera Ahmad – Zindagi Gulzar Hai
Best Television Serial – Satellite
• Daagh – Asif Raza Mir and Babar Javed – Winner
• Aun Zara – Shahzad Chaudhry
• Rehaai – Momina Duraid
• Nanhi – Iqbal Ansari
• Ullu Baraye Farokht Nahi – Nouman Masood
Best Television Actor – Satellite
• Fawad Khan – Zindagi Gulzar Hai – Winner
• Fahad Mustafa – Daagh
• Fahad Mustafa – Kankar
• Noman Ejaz – Rehaai
• Noman Ejaz – Ullu Baraye Farokht Nahi
Best Television Actress – Satellite
• Sanam Saeed – Zindagi Gulzar Hai – Winner
• Meher Bano – Daagh
• Sajal Ali – Nanhi
• Samina Peerzada – Rehaai
• Isra Ghazal – Ullu Baraye Farokht Nahi
Best Television Serial – Terrestrial
• Mar Jayen Hum Tu Kiya – Miraj-ud-Din – Winner
• Daag-e-Nadamat – Humayun Saeed and Shahzad Nasib
• Dil Awaiz – Farooq Mengal
• Kami Reh Gaee – Khawar Azha
• Kuch is Tarha – M&M Productions
Best Television Actor – Terrestrial 
• Noman Ejaz – Dil Awaiz – Winner
• Faisal Rehman – Dhag-e-Nadamat
• Noor Hassan Rizvi – Kuch Is Tarah
• Noman Ejaz – Kami reh Gaee
• Mohib Mirza – Roshni Andhera Roshni
Best Television Actress – Terrestrial
• Mehwish Hayat – Kami reh Gaee – Winner
• Yameena Peerzada – Roshni Andhera Roshni – Winner
• Mehreen Raheel – Dhag-e-Nadamat
• Sana Nawaz – Dil Awaiz
• Aamina Sheikh – Kuch Is Tarah
Music Awards
Best Song of the Year
• Malal – Rahat Fateh Ali Khan – Winner
• Bolay – Uair Jaswal
• Har Zulm – Sajjad Ali
• Jeet – Qayas
• Khair Mangdi – Bilal Saeed
Best Album
• Yaraan Di toli – Rizwan Ali Jaffri – Winner
• Mushroom Cloud Effect – Adil Omar
• Piyas – Jal
• Sargoshiyan – Saturn
Best Original Soundtrack
• Humayun Saeed and Shahzad Nasib – Main Hoon Shahid Afridi – Winner
• Aaron Haroon Rashid – Burka Avenger
• Amir Munawar – Waar
• Naureen Ali Sidiki – Mujhe Khuda Pe Yaqeen Hai
• Mazhar Zaidi – Zinda Bhaag
Best Music Video Director
• Yasir Jaswal – Bolay – Winner
• Adeel PK – Waris Shah
• Adnan Khandar – Main Sufi Hun
• Adnan Malik – My Punjabi Love for You
• Yasir Jaswal – Akhri Bar Milo
Best Emerging Talent in Music
• Shahreyar Mirza  for Akhri Baar Milo – Winner
• Bell
• Disbelief
• Fables of Cantt
• Soch
Fashion Awards
Best Model of the Year – Male
• Abbas Jaffri – Winner
• Athar Amin
• Jahan-e-Khalid
• Rizwan Ali Jafri
• Waleed Khalid
Best Model of the Year – Female
• Cybil Chaudhry – Winner
• Amna Ilyas
• Fouzia Aman
• Nooray Bhatty
• Rabia Butt
Best Achievement in Fashion Design – Luxury Pr?t
• Sania Maskatiya – Winner
• Ali Xeeshan
• Elan
• Sana Safinaz
• Shela Chatoor
Best Achievement in Fashion Design – Pr?t
• Body Focus – Winner
• Khaadi
• Sana Safinaz
• Sania Maskatiya
• Sublime
Best Achievement in Fashion Design – Lawn
• Sania Maskatiya – Winner
• Elan
• Fahad Hussayn
• Sana Safinaz
• Faraz Mannan
Best Achievement in Fashion Design – Menswear
• Ahmad Bham – Winner
• Fahad Hussayn
• Hassan Shehryar Yasin
• Nauman Arfeen
Best High Street Brand
• Khaadi – Winner
• Daaman
• Gulabo
• MK nation
• Sana Safinaz
Best Fashion Photographer
• Rizwan-ul-Haq – Winner
• Abdullah Harris
• Guddu Shani
• Marram and Abro
• Nadir and Maha
Best Hair and Makeup Artist
• Nabila Maqsood – Winner
• Marram and Abro
• Nighat Misbah
• Rana Khan
Best Emerging Talent in Fashion
• Amna Babar – Female Model – Winner
• Azeem Sani – Fashion Photographer
• Mahgul Rashid – Fashion Designer
• Natasha and Saloon – Hair and Makeup Artist
• Tabesh Oza – Male Model
Take a look at the event's highlights here: