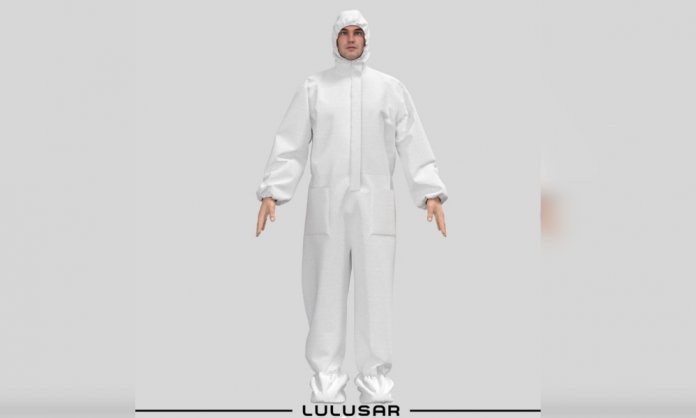 The coronavirus pandemic has caused chaos across the globe. Currently, there are over 1.2 million COVID-19 cases worldwide. The battle against the deadly virus is being fought valiantly by all the frontliners out there, the doctors, nurses, paramedics, other medical staff and the first responders too.
It is, however, a great disadvantage for the country when these people who are fighting day and night to save patients are not protected well enough from the threat themselves, you could compare the situation to sending out soldiers to fight the enemy without any armor! This shortage of protective gear including PPE suits and masks for the medical community has also led to the death of the young doctor from Gilgit who was treating patients with Coronavirus.
During this dire situation clothing brand, LULUSAR has announced that it has taken the initiative to restructure its factory to produce protective gear for those on the frontline. Lulusar will be supplying the essentials to doctors, nurses and medical facilities across Pakistan. Kudos to the team for helping out the country during this critical period.
Lulusar shared in a post on their Instagram handle:
"We are excited to share that we've created additional disposable prototypes for safer use. We are ready to begin production of suits, masks, and more essential equipment, and currently are waiting for government permits to activate operations during lockdown."
The clothing brand has also mentioned that they would be maintaining the safety of their employees by following the strict precautionary measures as directed by the WHO.
The protective gear that Lulusar will be producing once they receive the go-ahead from the government.
The factory after being restructured.
Follow Brandsynario for the latest news and updates.