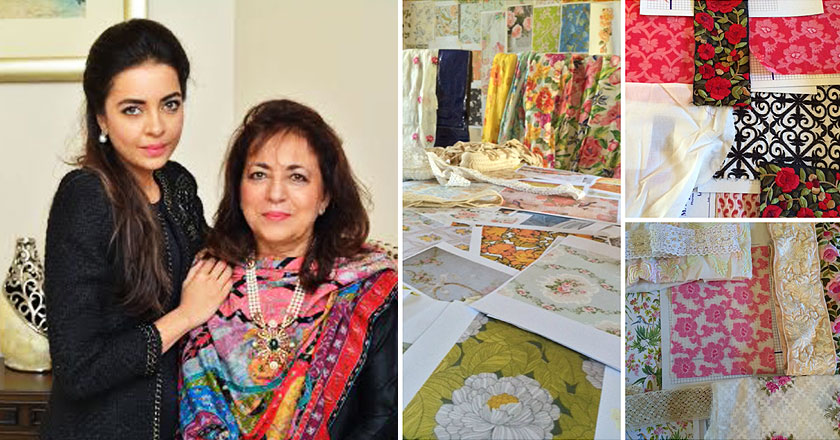 'Lakhany Silk Mills' present their latest association with much-admired designer 'Farah Talib Aziz', announcing the brand's upcoming Spring/Summer 2015 Collection: 'Garden of Grace'.
Inspired by the charm of French country florals and the grace of old Parisian lifestyle, encompassing the delicacy and glamour of European heritage and the celebration of feminine splendor.
Farah creates luxurious classic pieces that modernize traditions and serve as cherished legacies, stunning her audiences with intricate detail and a strong sense of beauty.
Lakhany Silk Mills (LSM Fabrics) has been a market leader and innovator in the Pakistani fashion arena since 1952. Since establishment, LSM Fabrics has not only been at the front of new trends and styles but has been the driving force behind many of today's fashion standards.
LSM's fashion mission is to cater to every fashion-savvy and trend-setting Pakistani woman, offering stylish, seasonal and on-trend options for every occasion and lifestyle.
The collection will be launched in April 2015 across all major cities in Pakistan.