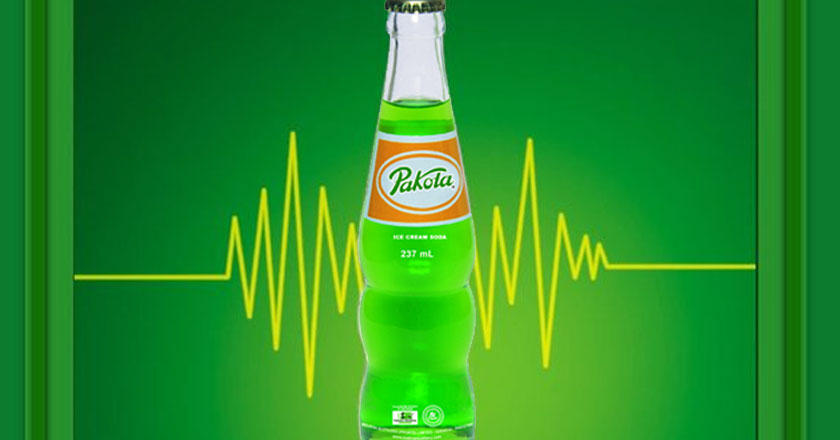 The glass bottle version of Pakola which de-freezes the memory lane is back! Pakola's 250 ml glass bottle will be re-launched on the first day of Karachi Food Festival, 23rd January 2015 at Frere Hall.
The bottle is priced at Rs 10 for the Karachi Eat Festival as a promotion but the retail price of the Pakola glass bottle is set at Rs. 25.
The single serve glass bottle production was indefinitely suspended in July 2013 by Mehran Bottlers (owner of Pakola) due to severe budget constraints it faced after the capacity tax was imposed by the government.
The 250 ml cans replaced the iconic and curvy glass bottles of Pakola.
The brand image of the soft drink is developed along patriotic lines by, including 'PAK' in its name, keeping the color of the drink green, and launching it on the independence day of Pakistan. Other than patriotism, the brand image of the drink is constructed around the concept of love and family.
Zeeshan Z. Habib, CEO of Mehran Bottlers told the media that the company didn't intent to re-launch the glass bottle but  "consumer demand forced us to do so because there is a certain sense of nostalgia attached to it."
 He further elaborated, "there are certain places such as clubs, restaurants and marriage halls, where glass bottles are still in very high demand."
The news of re-launch of Pakola received a warm welcome and was met with excitement with #Pakola trending within just few hours of the announcement.  Have a look!
Yeaaa the old #pakola bottle is back!!! http://t.co/RgySBzzIlD at the #KarachiEat2015 .. *woohooo #dancinginjoy @HayaNH date?

— Asma (@DonDonu) January 23, 2015
Thank God #Pakola is relaunching its iconic glass bottle at #KarachiEat2015 I simply loved that bottle! #FoodBloggers

— Foodie in Pakistan (@foodie_pk) January 23, 2015
Soooo excited for relaunch of #pakola 's iconic glass bottle at Karachi eat food festival. #Pakistan

— MMS (@very_masoom) January 23, 2015
You know it is going to be a great day when you hear #Pakola re-launching the glass bottle http://t.co/bweKNWzby1

— Fawaad Saleem (@fawaadsaleem) January 23, 2015
Finally, #Pakola is back. All the best!!! http://t.co/67SsDIA4I7

— Wasim Karim (@WasimKarim_) January 23, 2015
Omg omg omg. Pakola returns!

— Hiraaa (@BibiPardedaar) January 23, 2015
DilBola #Pakola

— Umair Khan (@i_UmairKhan) January 23, 2015