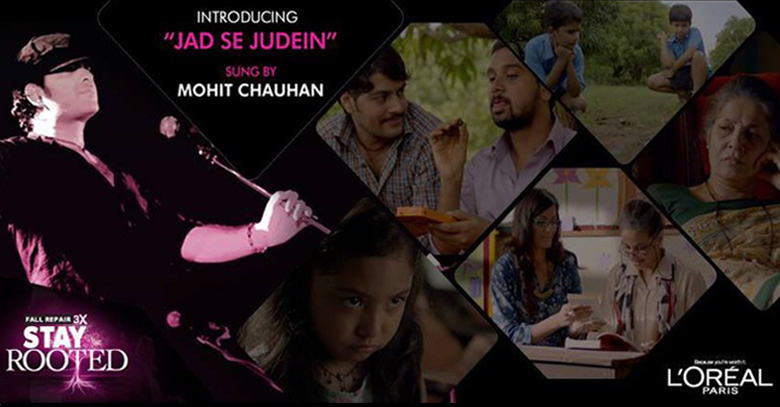 By Ufaq Ashfaque
JULY 9, 2013 L'Oreal launches a heart-felt ad campaign called 'Jad se Judein', which is a song by Mohit Chauhan, a well-known name in Indian pop music industry.
'Jad se Judein' is the largest campaign to be launched in the South Asian market. Through the campaign, the brand encourages people to recall the most important people in their lives that have made them what they are today.
L'Oreal captivated the consumers, laying a memory in their minds by using this emotional appeal.
Designed by Indian ad agency FoxyMoron, L'Oreal has achieved its target to lure potential customers to its brand and gain stickiness and loyalty.
The cosmetic brand has been actively introducing product categories targeting female population in area of skin care and beauty.
With globally certified products, L'Oreal looks ahead to capture the attention of the female audience, offering unique items that are designed individual requirements of consumers.