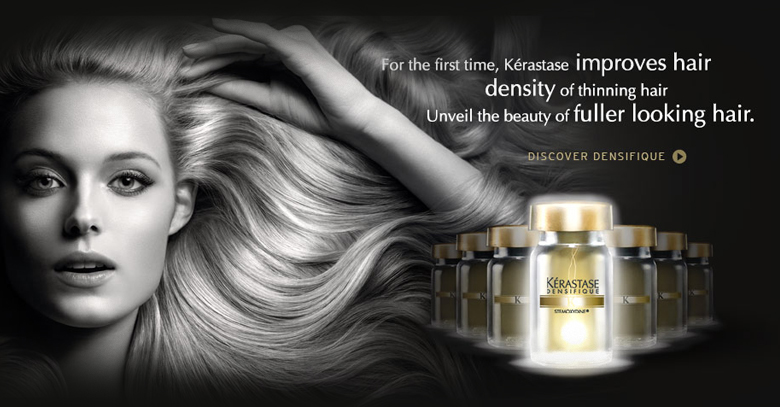 By Anum Saeed
One of the leading beauty and cosmetic companies L'Oreal claimed that they are coming up with a new hair growth product named as 'Kerastase Densifique' that would help in reversing baldness.
This product promises to be a breakthrough by L'Oreal in the hair industry, and the brands claim that it would hit the salon shelves shortly.
'Densifique' is created to reawaken the dormant hair, allowing them to grow back again. The product is meant to be applied on daily basis, using an applicator.
The product will applied to the scalp and massaged properly. The company claims that the product would grow back approximately 1500 hair in only 90 days and would further grow more hair. The important thing needed to be noticed here is that normally a human head has 100,000 to 15000 hair follicles.
L'Oreal claims it to be a clinically proven product which is effective for both genders. The product promises to be a breakthrough and would work miracles on the issue of hair loss worldwide. It may hit the salon near you soon, so are you ready for it?