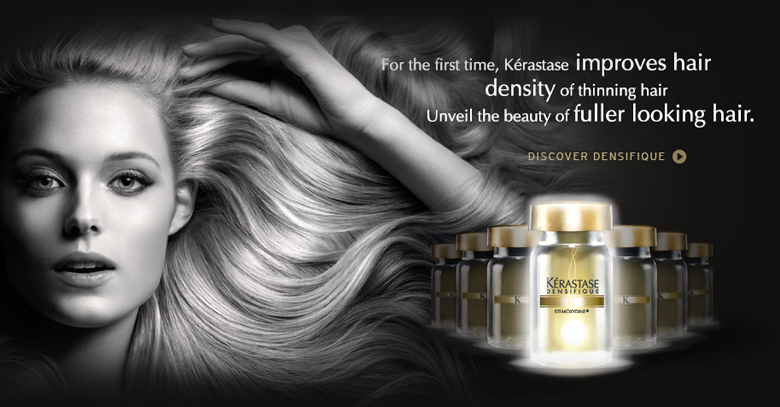 L'Oréal, the world's leading beauty brand, introduces Kérastase in Pakistan. 
An invention of the visionary François Dalle, CEO of the L'Oréal Group in 1964, Kérastase exemplifies the values of professional luxury and furthers L'Oreal's founding mission to make beauty care accessible to patrons and consumers with in depth research, a grounded knowledge of people and a consistent, applicable innovation.
Speaking about Kérastase, L'Oréal Pakistan Managing Director Musharaf Hai said;
"Kérastase brings to Pakistan, the Art of Perfect Hair with fifty years of haircare excellence. With Kérastase, women are at the very center of every haircare ritual –the experience was conceived to meet the needs of women who want to feel good about themselves in both mind and body, to the very tips of their hair – to give women a sensorial understanding that enables them to enhance their own individuality with beautiful, head turning hair as their signature style. We are delighted to partner with some of the countries most recognized names in haircare to introduce the customised Kérastase experience to Pakistan."
Kérastase provides a high-performance ritual for every woman leaving each with a transformational experience through its cutting edge formulas in a custom 3-step beauty ritual: Cleanse, Treat and Texturize, with carefully conceived methods for beautifying the hair.
Kérastase products are available for retail at the partnering salons as well as in-salon services providing a customized ritual for every hair type ranging from Kérastase Nutritive: for dry and damaged hair; Kérastase Resistance: strengthening ritual for chemically weakened hair; Kérastase Reflection: for shine in colour-treated hair; Kérastase Specifique: for a healthy scalp; Kérastase Elixir Ultime: for enhancing hair substance and Kérastase Fusio-Dose: transforming hair fiber with tailored care for all hair types.
Kérastase in Pakistan will be revealing detailed luxury haircare services and product information later this month. For more information on Kérastase in Pakistan, visit here.