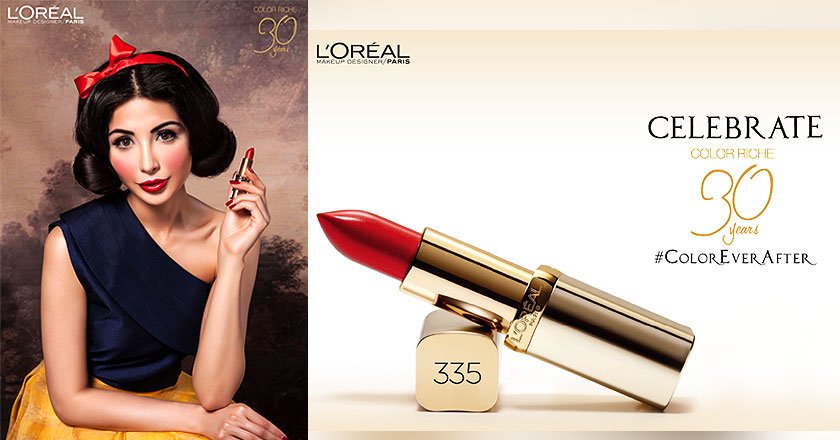 L'Oreal Paris has come up with augmented reality-based ads to promote their Color Riche lipstick and to celebrate the completion of 30 years.
Shedding off conventional media, this is the first time that a make-up brand has come up with a clutter breaking attempt to promote their product with a technology based tool.
Featuring Pakistani supermodel, Sabeeka Imam as Snow White in retro  settings, the digital story-telling takes viewers into a fairy tale of L'Oreal's latest lipstick range.
The brilliant attempt has been created by Adcom Zenith Optimedia.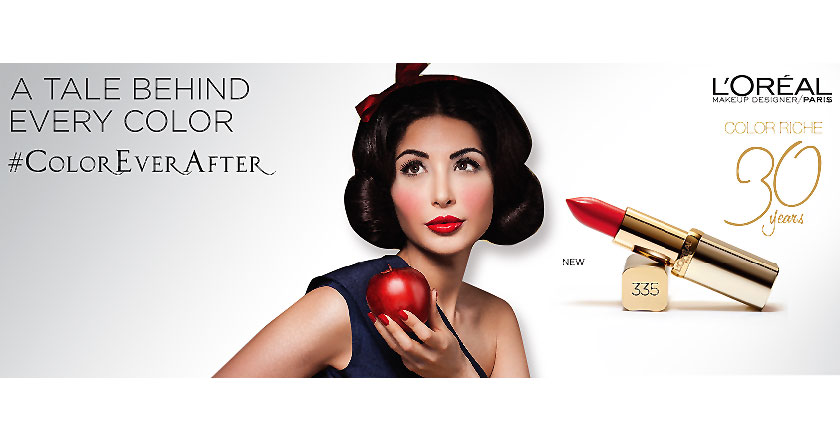 Take a look at Sabeeka Imam's digitally recreated avatar: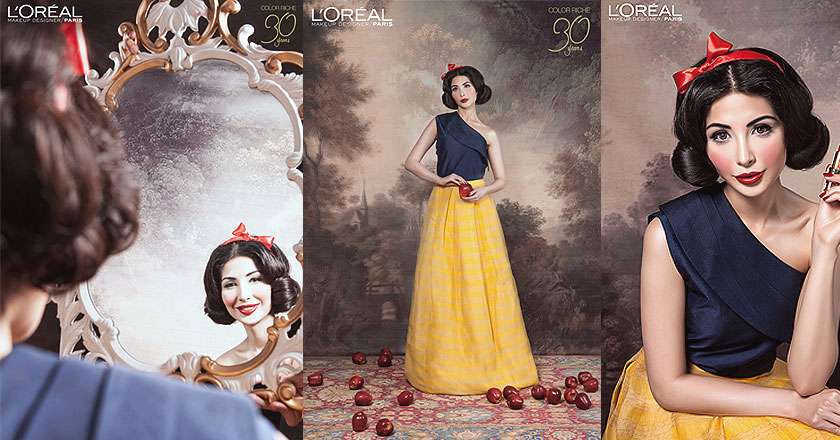 Augmented Reality is one of the hottest new trends in advertising and it can be defined as a digital layer over the real world thus it creates a surreal appearance of the real-world environment for the viewers.
According to the Business Insider, augmented reality gives brands the opportunity to unexpectedly integrate the digital world with the real world, which appeals to younger tech-lovers who are usually skeptical of traditional advertising methods.
Pakistani advertisers have not yet made an attempt at AR-based advertising and this will be the first among its fairy-tale line of digital ads which celebrate Color Riche line by L'Oreal Paris.