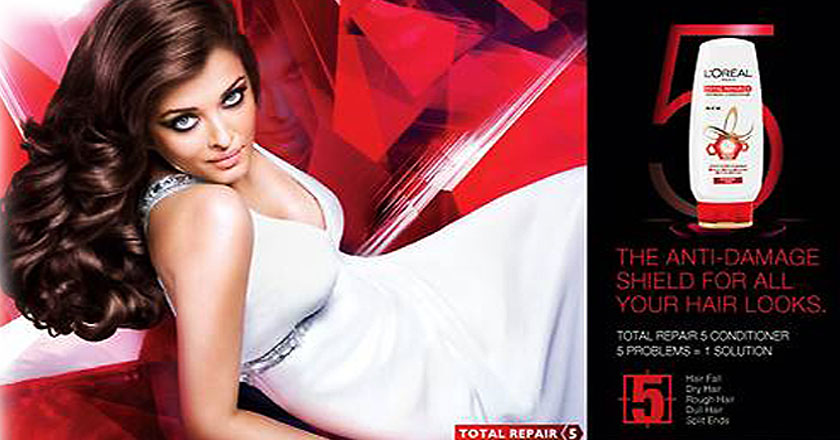 By Fatima Akhlaq
L'Oreal Paris, the world's beauty expert has launched its revolutionary Advanced Hair Care Range in Pakistan at reasonable prices.
A universal brand, L'Oreal Paris has expertise in every facet of beauty: Hair color, Skin Care, Make up and now Hair Care too in Pakistan. The brand offers consumers a complete beauty experience crowned with glamour and luxury.
The women of today have a routine and lifestyle which includes different chemical treatments of hair, styling and constant exposure to sun, pollution and dust; hence,  L'Oreal Paris has come up with different repairing solutions and products that includes shampoos, conditioners, masks, serums and oils so that your hair can retain its beauty.
The Range has 5 variants and each variant has a complete range.
General Manager (Consumer Products' Division) at L'Oréal Pakistan, Moazzam Ali Khan said, 'L'OREAL Paris Hair Care is a strategic pillar for L'Oreal Pakistan. With shampoo being the biggest and oldest segment of the beauty market – L'Oreal in Pakistan had to make this move as the modern Pakistani woman  is now ready for advanced hair solutions that go beyond the basic regime.'
The Pillar of the range is the Total Repair 5 (TR 5) franchise – which repairs the 5 signs of hair damage. Enriched with ceramide cement & Pro Keratin, the hair fiber is restored at cellular level repairing hair fall, dry hair, rough hair, dull hair and split ends. Internationally TR 5 has won several awards for 'best hair product' for its superior formulation developed.
The other variants in the range are: Fall-Repair 3X – for hair fall; Smooth Intense – for frizzy hair; Nutri-Gloss – for intense shine and Color Protect – for color treated hair.  With shampoo at a price of PKR 195, L'Oreal Paris is now making luxury affordable in Pakistan!