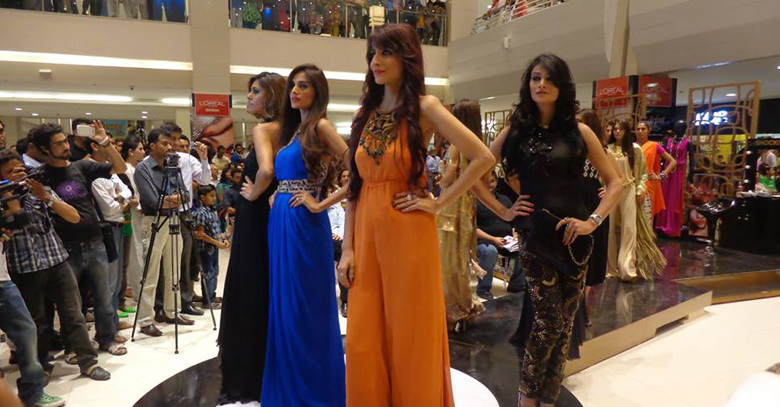 By Ali Rizvi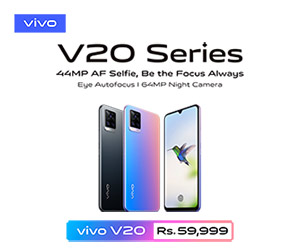 L'Oreal organized a fashion presentation at Dolmen Mall, Clifton Karachi. It was part of the four day promotional mall animation event, in which visitors availed discounts as well as meet fashion experts to take some beauty advice.
The event had Spring/Summer 2013 makeup looks done by Saba Ansari. Experts discussed the different looks, which due to some technical reasons, could not be properly heard by the audience.
The fashion presentation was held on 12 June 2013. As all events go, this also started a bit late.
Deepak Parwani, Sadaf Malatarra, Sana Safinaz and Shehla Chatoor showcased their works, under the names Le Smoky, Le Shocking, Le Glamour and Le Sensual respectively, at the L'Oreal mall animation.
Deepak Parwani, Sana Hashwani and Safinaz Muneer could not make it to the event due to hectic schedules but their collections rocked the event.
The parade started with Malatarra's Le Shocking which was a medley of pinks and oranges. Le Sensual by Shehla Chatoor comprised of nude colors and subtle, light makeup.
Le Smoky bu Deepak parwani was edgy with dark tones in makeup. The last collection to make it to the floor was Le Glamour by Sana Safinaz, with blues and blacks with a sprinkle of rust at places.