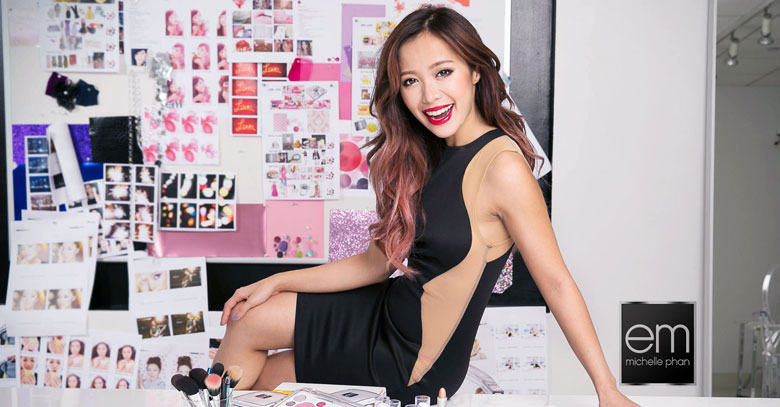 AUG 21st, 2013 –L'Oreal launches its first Crowdsourced Beauty Line in collaboration with YouTube's online tutorial star Michelle Phan.
Crowdsourcing is a phenomenon of obtaining services from a large group of people especially online community. In this case, Michelle Phan already has a huge fan following, due to her tutorials. Hence, L'Oreal is banking on her group of online supporters to make their recent product line a success.
EM Michelle Phan gained popularity gradually as she started giving online makeup tutorialsback in the year 2007, targeting the female audience.
Since its inception, they have received more than one billion views and more than 4.6 million subscribers.
This exclusive beauty line is currently available at emcosmetics.com only. However, rumor has it that this 250-product line would have its own store, allowing it to begin operation in the Big Apple coming fall.
"Beauty lovers are increasingly consuming and sharing information digitally, through online communities," Carol Hamilton, president of L'Oreal Luxe, expressed his views about the first Crowdsourced Beauty Line.
As the Internet and social media becomes a necessity these days, Hamilton believes that these online communities can bring brands and people on one platform.
In addition to the medium of communication, Phan's skills and expertise are also a benefit that has captured make-up lovers and women who are willing to invest in looking good.
"She represents exactly what this line is all about—community, empowerment and artistry," Hamilton acknowledges Phan's impression on her fans on YouTube.
As L'Oreal collaborates with Michelle Phan, it would give the cosmetic brand the right boost and also bring followers of Phan and L'Oreal under one roof.