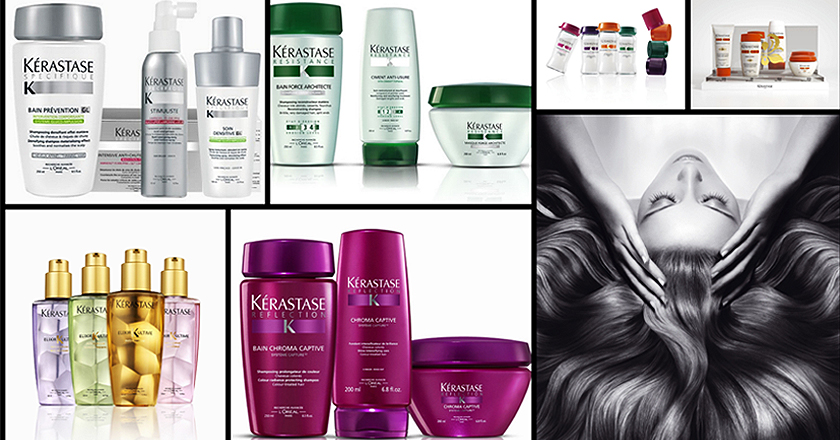 I had first heard of Kerastase some years ago when a friend who lived in the UK mentioned that it had done wonders for her hair. On some of my trips I have passed by salons displaying the product variety but never got the opportunity to try it, as at the time it was only available in salons and couldn't be purchased off the shelf like other regular shampoos.
So when I was invited recently to experience the product in the form of a "hair ritual", I was definitely keen. By now you may be wondering what exactly is Kerastase? And what do I mean by hair ritual?
Kerastase is Loreal's luxury division hair care range. This means that it offers the best product range for luxury hair care and you literally are "prescribed" your product type after consultation with a hair specialist. The product range came into Pakistan around the middle of this year, but is currently available in selected salons chosen on the basis of the expertise of the owner with hair care.
The hair ritual is a spa for your hair that is personalized according to your specific hair problems or what you would like your hair to be. My hair consultation was done by Hina, the owner of Hina Y salon. I mentioned to her that I had experimented with hair color occasionally which I felt had resulted in some parts of my hair feeling dry whilst my scalp was different.
She said my hair was not damaged and recommended for me the Balancing shampoo designed specifically for oily roots and sensitive lengths and this was to be followed by a hair masque for normal to slightly dry hair. I thought to myself, this is literally tailor-made!
The next step began with my hair being washed twice with shampoo after which the masque was applied to my head accompanied by a most relaxing head massage. Simultaneously I was relishing a foot massage which sent me into a comfort zone for the next 15 – 20 minutes. Sheer bliss! A hot towel was then applied on my head to optimize the benefits of the masque; this was followed by a rinse.
The final step of the ritual was the blow dry. A hair protecting product was applied and a gentle blow dry ensued with the most fantastic results. My hair felt healthy, smelt wonderful and looked and felt like silk – ultimate luxury!
Feeling quite satisfied, I asked Ayesha Bilal Khan, Manager Kerastase a few questions regarding product availability, pricing etc. Currently it's only available in a few selected salons including Nabila's, Sabs Salon, Mubashir Khan, Nina Lotia and Hina Y.
Being a luxury hair care product, one should expect prices to be a little on the high side, but I was informed that on some of the hair care range, such as Elixir, luxury margins were not being charged in Pakistan. This product retails for 60 dollars in the US, 54 pound sterling in the UK and Rs. 3500 in Pakistan.
Some interesting facts:
– The product is available for men too
– Used by most celebrities globally
– There is NO higher luxury level brand for your hair
– A lot of research and development has gone into formulating it
– Best sellers : Nutritive ( for dry and damaged hair) ,Resistance ( weak and damaged hair), Reflection ( for coloured hair )
So what's my verdict : once you've tried it , you'll definitely come back for more !