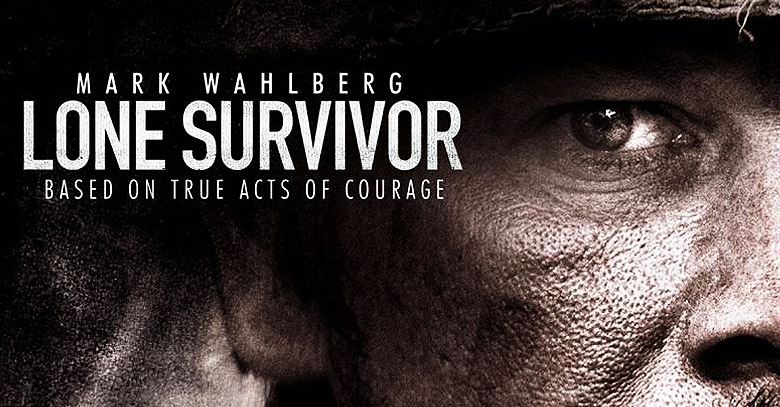 A tale of War, Courage, Sacrifice, Life and Death; Lone Survivor is an upcoming action drama film directed by the esteemed director, Peter Berg.
The movie is an unbearable story based on the historical battle of four US Navy SEALs who were on a mission named "Operation Red Wings", to incarcerate a Taliban leader during the Afghanistan War in 2005.
The failed operation is supposed to be the largest loss of  19 life in the Navy Seal history and the movie will supposedly answer the baffling question in everyone's mind, "How could this possibly have happened"? 
Limbs blown apart by bullets and being injured so brutally yet the SEALS did not let  their wounds get in the way of their mission and were able to blow off the Taliban fighter's heads off.
In fact, Six Al-Qaeda assassins were sent to finish off the only man left, yet with unbelievable courage and valor, he managed to survive through the help of an Afghan villager namely, Mohammad Gulab.
Filmed in New Mexico, the film's plot is inspired by the book written by the only Navy SEAL commando to survive the incursion.
Even the cast and crew got so deeply attached to the story that they readily agreed to join the film, no matter what role they were offered as it was not about them, it was about the soldiers and the team who paid big time.
The character of Luttrell, being the person who astonishingly survived, is  played in the movie by Mark Walhberg with a supporting cast of Taylor Kitsch, Eric Bana, Emile Hirsch, Ben Foster, and Alexander Ludwig; being privileged of playing the role of the fallen troops.
"You just keep going. You get up, fight harder. Every time they take one of your friends down, teammates down, it kind of jacks you up a little bit harder," Luttrell said.
Undoubtedly, the fearlessness and guts of the fighters in the tale speaks for itself. The movie itself is a mark of respect to the Navy SEALs who made the definitive sacrifice for their country.
Lone survivor is set to release on December 25th 2013 but for a wide release on January 10th, 2013.