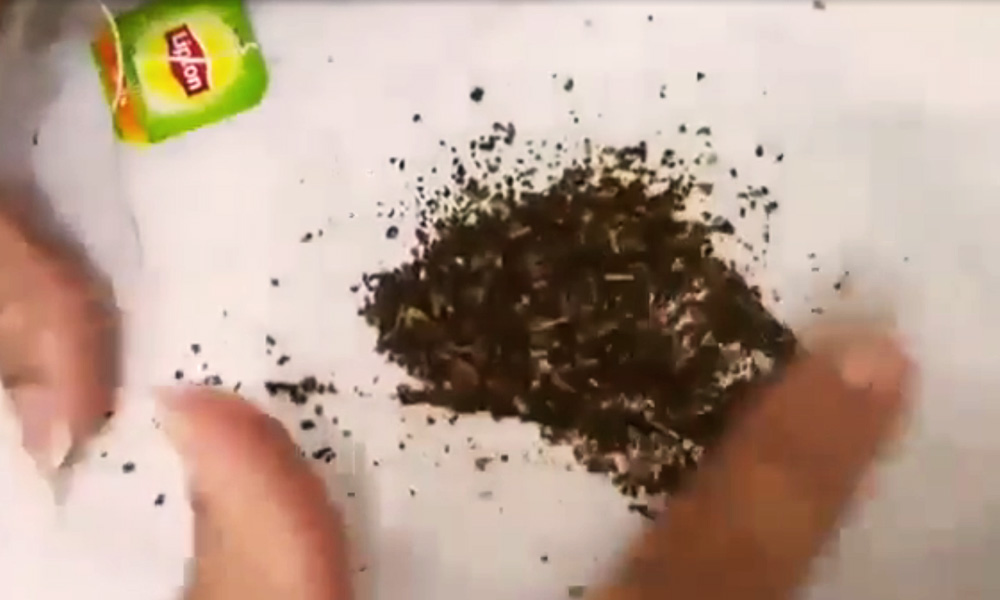 In the last few days, a video showing animate objects inside a Lipton green tea bag have been circulating in different Middle East social media channels.
Watch the video below:
As the leading tea brand in the region recognized for its quality and processes, Lipton confirms that this information is wrong.
As shown in the video below, Lipton Lemon green tea lemon flavor particles, brown in color and curved should not be mistaken for foreign matters. A quick confirmation of the authenticity of the flavor particle is to put it in hot water and see it dissolve.
Additionally, the Food Health Inspection Department of the Dubai Municipality, after a visit to the Lipton Jebel Ali Factory, which supplies tea to the MENA region, has confirmed the quality of our production and processes, and excluded the possibility of any foreign matters like e.g. worms in Lipton's products.
"A video has circulated on social media channels about the presence of worms in Brand X's green teabags."
"The people in the video are spreading rumors recently and claiming they care about the public health in society while they do the opposite and spread false information based on people's imaginations with no scientific or logical basis."
"The Food Safety Management at Dubai Municipality would like to show the consumers the ignorance of such people and advises everyone not to circulate such videos but instead going to the responsible authorities to verify the information and get the correct and trusted scientific answer from official scientific and legal authorities."
"We also welcome a check by other authorities of Lipton tea bag samples to further corroborate the same."
Lipton invests seriously into its quality and production processes to ensure we deliver the best product to our consumers.
The Lipton Jebel Ali Factory, which is Unilever's second largest tea manufacturing plant in the world utilizes state-of-art machinery, and employs rigorous quality control processes and standards.
Eating Breakfast Can Boost Activity Levels: New Health Study
It has received a number of certifications and international recognition for its quality standards and consumer safety including the prestigious Mohammed Bin Rashid Al Maktoum (MRM) Business Award in 2008 & 2014 for its performance and operations.
Lipton, states with confidence, that it is impossible for a foreign body of any nature to enter a Lipton tea bag during production or storing process.