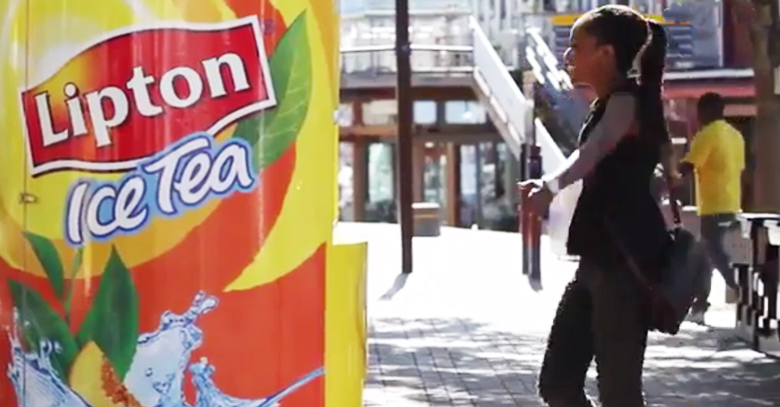 By Ufaq Ashfaque
JULY 16, 2013 – Lipton Iced Tea will support MLB Home Run Derby with its online brand activation held this month.
The parent brand has managed to associate most of its products in multiple sponsorships, such as Gatorade, Aquafina and Pepsi Cola itself.
The company now looks ahead to penetrate its Iced tea into different market segments.
In order for this unique product category to progress further and become a product of high consumption, we see aggressive marketing moves by Lipton.
Before launching this campaign, Lipton Iced Tea has been promoted on multiple occasions.  The famous Lipton Ice Tea-mometer launched in the South Africa was an effective stunt, where people were given free samples of Iced Tea depending on their body temperature.
Another campaign launched by the brand was when Lipton Iced Tea went viral, where the brand got a chance to strengthen their online presence.
Such outdoor activities and brand promotions have given Lipton Iced Tea a share of the customer's mind, which would help accelerate the brand and its position.