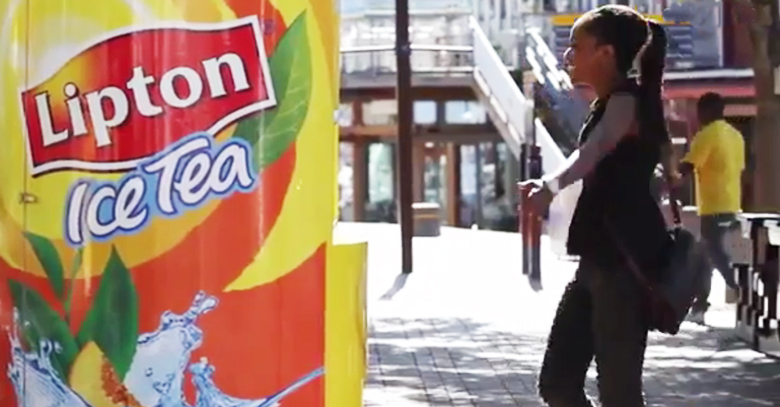 By Saira Hussain
The Unilever owned brand, Lipton launched a campaign designed to get the US tea consumers to 'Drink Positive' by putting the limelight on their symbolic black tea.
The campaign, designed by a creative agency DDB New York, was tag-lined "Uplift Your Day".
Lipton unveiled the new national advertising campaign on January 10, 2013, for its classic black tea, through television, digital, public relations, in store and a global contest on Instagram and Twitter.
The "Uplift Your Day" is the first campaign, in more than 20 years, that Lipton has devoted to black tea.
The campaign was encouraged by Lipton drinkers who testified that drinking Lipton's black tea helped them feel better.
"The ultimate goal for the campaign is to motivate tea drinkers and consumers to make tea drinking more of a habit as they learn about the wellness benefits of black tea," Vice-President of Refreshments, Unilever North America, Alfie Vivian said.
Lipton's new black tea campaign was made to give original and devoted consumers a reason to go back to basics and drink black tea more frequently.
The brand also enriched the tea shopping experience with an all-new packaging that skins a more vibrant yellow color in order to make the box easier to find on shelf.
Lipton has now added fresh pressed tea leaves to its perfect tasting blend so that the customers can relish their tea experience from their first sip to the last one.