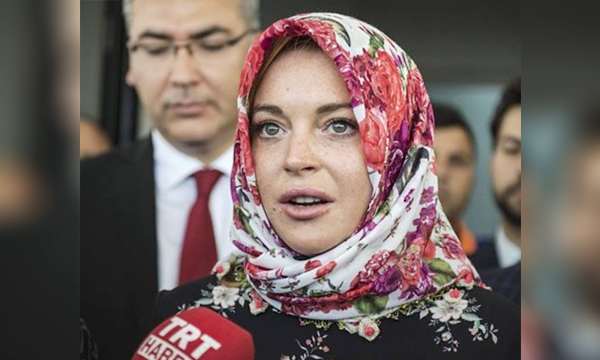 Popular Hollywood actress, Lindsay Lohan recently appeared on a Kuwaiti talk show 'Swar Shoaib' hosted by Shoaib Rashid, to talk about Islam.  The Mean Girls star had been a target for critics and paparazzi after she appeared in public holding a copy of the Holy Quran.
Here's what the starlet had to say about the picture which went viral on social media in 2015,
"My intention wasn't to hold a religious book. I was just holding a religious book, but people in America didn't like it, they judged me for it and were saying nasty things. [The Quran was] a solace and a safe thing for me to have."
Lindsay with a Copy of the Holy Quran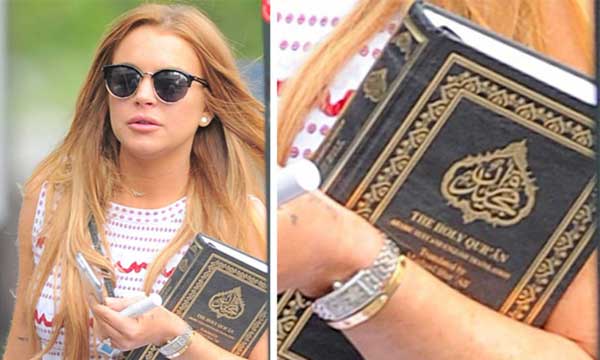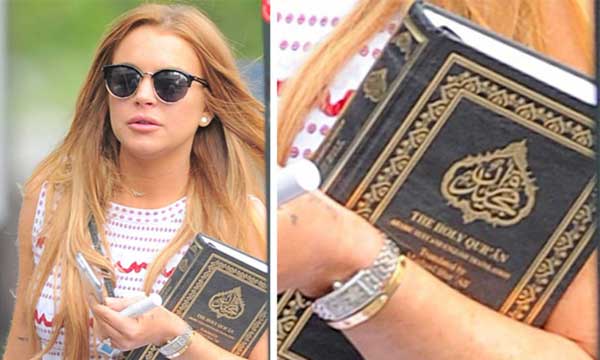 The actress also divulged on her experience of fasting during the month of Ramadhan, and praying Salah, "I did Ramadan for three days with my friend from Kuwait, it was hard but it was good. It felt good," she said.
Lindsay mentioned, "I feel calmness," in response to the host, Rashid asking her about how reading the Quran makes her feel. 
Lohan posted a picture on her Instagram account after meeting Rashid and quoted a Hadith as well!
Lohan shared a meal with the talk show host and was served a famous Kuwaiti rice dish which she enjoyed eating with her hand instead of using a spoon. 
She recently deleted all her Instagram pictures and her bio only reads, 'Alaikum Salam'
The diva has not talked about converting to Islam but has expressed her fondness for the religion and often praises the Holy Quran in many of her documented interviews.
The actress is currently campaigning for Peace.
Lindsay Lohan Converts to Islam? Carries Quran To Community Service
Stay tuned to Brandsynario for latest news and updates!