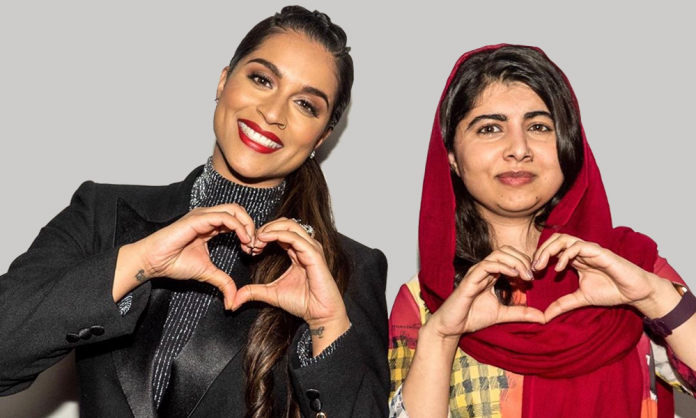 YouTube sensation Lilly Singh earlier this week invited Pakistan's Malala Yousafzai on her show.
Singh welcomed the Pakistani activist and youngest-ever Nobel Prize laureate Yousafzai to Wednesday's episode of Singh's late-night talk show.
It's been almost four years since Malala first met Lilly Singh for the YouTuber's Girl Love campaign.
The two came together recently for Singh's late-night show where the Nobel prize winner also clicked her first selfie for Instagram while talking about MalalaFund and her digital platform.
After the meeting, Lilly did an adorable four-year challenge, sharing a picture of when the two previously met to now, adding a heartfelt note showing her appreciation for Yousafzai.
"The glow up is real and I'm not talking about just our looks," wrote Lilly.
"Malala has done incredible things via MalalaFund with focus on investing in local education activists, advocating to keep leaders accountable and amplifying girls' voices. Not only is she incredibly smart and brave but her fearlessness when speaking the truth is something that shakes me to my core."
She continued saying "It's such a pleasure witnessing you change the world and I'm incredibly honoured I got to chat with you on A Little Late with Lilly Singh my sister! Keep breaking down barriers. The sisterhood got your back."
The young human rights activist recently updated her Instagram with a picture of herself on set with the star.
Malala captioned the quote with the words, "I'm on latewithlilly tonight! Tune in to hear us talk about college life, malalafund, and rap lyrics. Plus I take my #firstinstaselfie with Lilly and do a practice job interview."
This is the perfect example of women fixing each other's crowns and cheering for each other while screaming empowerment.