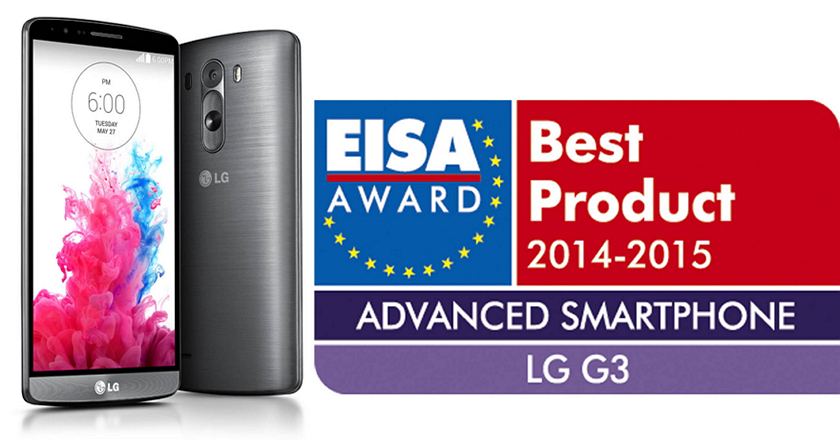 LG Electronics (LG) announced that its 4K OLED TV, Smart+ TV, SoundPlate and its flagship LG G3 smartphone has been recognized by the European Imaging and Sound Association (EISA) 2014-2015 Awards. As the only company with three consecutive EISA awards for its OLED TV technology, LG's leader-ship in the home entertainment category was solidified by its latest accomplishment.
EISA Awards:
EISA is an association made up of 50 member publications from 20 European countries, dedicated to cov-ering the latest in sound and imaging technology. Announced annually, the EISA Awards recognize the best consumer audio and video products in six different categories: Audio, Video, Home Theater, Photography, in-car Electronics and mobile devices. Awards are bestowed upon new products that embody the best combination of advanced technology, features, design, ergonomics and value for money.
About the Product:
The European Smart TV 2014-2015 award winner, LG 55-inch Smart+ TV (model 55LB870V) offers crisp, clear Full HD images with accurate colors, deep contrast and a wide viewing angle. Along with its ground-breaking webOS platform, the 55LB870V provides a simple and intuitive user experience with quick, easy access to a world of entertainment. Additionally, the ultra slim bezels of LG's CINEMA SCREEN Design give the Smart+ TV a stylish, almost borderless appearance that allows viewers to feel closer to the action on the screen.
EISA's European HT Soundbase 2014-2015 award was bestowed on the LG SoundPlate (model LAB540). Designed to fit conveniently and unobtrusively under a TV, the slim SoundPlate is a complete all-in-one home entertainment solution.
In addition to its robust 4.1 channel, 320W home theater surround sound system which includes an active wireless subwoofer, the LAB540 offers a built-in 3D Blu-ray player and Smart TV functionality. It also sup-ports Bluetooth, allowing users to effortlessly stream audio files from external devices.
According to President and CEO of LG Home Entertainment,
"It is a great thrill and honor to have our products recognized by an organization as widely respected as EISA," he further added, "LG will continue to push the limits of technology and design in our effort to meet the needs of consumers around the world who look to LG to deliver the best that the industry has to offer."