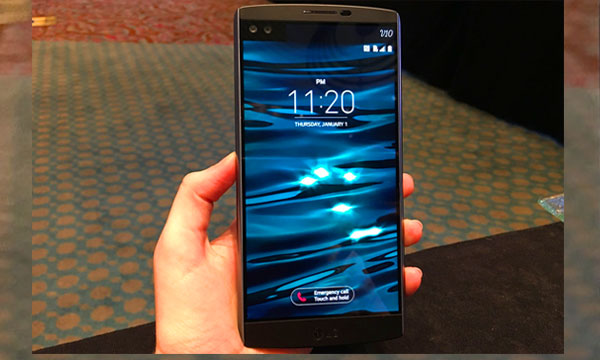 LG has differentiated itself in the Android Smartphone market with its latest LG V10 device that is class apart in design and specifications featuring dual selfie cameras and multi-functional second screen.
Shock Resistant Design:
LG V10's body consists of sleek frame of stainless steel and two glass layers with prime focus on protecting display against any direct damage. This phone is also shock resistant that can shield if it drops down on concrete from 4-foot distance.
 Main Display & Second Screen:
LG V10 has a main 5.7-inch IPS Quad HD (2560 x 1440) display as well as a second screen of 2.1-inch IPS Quantum Display for multitasking. The second screen keeps you updated with notifications of your favorite apps and date/time even if the main display is off.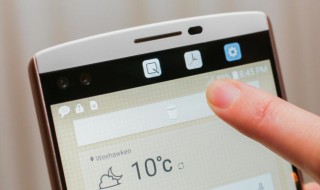 Cameras:
 To bring everything in frame, LG V10 has 16 MP rear camera to shot in 4K Ultra HD resolution and two 5 MP front-facing cameras (standard angle and wide angle) for widening up selfies' scale. The phone gives a number of still and live photography options with advanced editing features to capture your special moments in a special way.
Read More: LG Unveils Super Thin 55 Inch Wallpaper OLED Panel
RAM/ Processor:
For super fast speed, this device has been equipped with 4 GB RAM and Qualcomm Snapdragon 808 Hexa (6) Core Processor (Quad-core 1.44 & dual-core 1.82 GHz).
Internal /External Storage:
LG V10 has 64 GB of internal memory and an option to expand it up to 128 GB via SD card.
Operating System (OS):
This smartphone is powered with Android Lollipop 5.1.1
Read More: LG's Event: New Smartphones Expected
Battery:
Like other high quality specs, LG V10 has a powerful 3000mAh battery and that is removable unlike some other LG devices.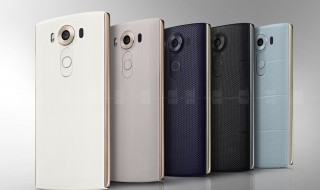 Colors:
LG V10 is available in Space Black, Luxe White, Modern Beige, Ocean Blue and Opal Blue colors depending upon the carries (Verizon, T-Mobile and AT&T) you select.
Price:
The full retail price of this phone is $599. It can vary by color and deal offered by carriers Verizon, T-Mobile and AT&T.
Availability:
LG V10 is available for pre-orders now and releasing very soon on November 06.