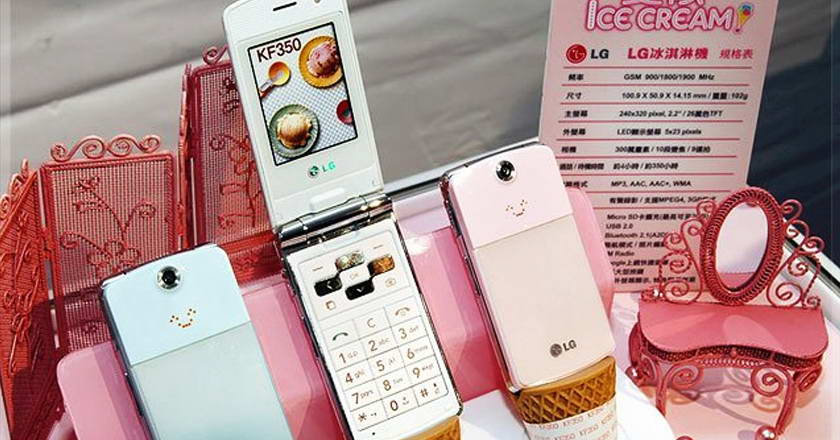 Not so long ago, flip phones used to be all the rage before the advent of Smartphones.
LG, Korean Electronics manufacturing giant, has taken up a pioneering initiative by creating Ice Cream Smart flip, which is a smartphone that boasts Qualcomm Snapdragon 400 chipset with 1.2GHz quad-core CPU, 1GB of RAM, and 8GB of expandable memory.
The Phone has only been launched in Korea and is targeted towards younger customers.
This is the second flappable smartphone released by LG, part of a line called Wine Smart. The phone is available in a range of "pastel colors", and is priced at KRW300,000
According to LG's CEO Cho Joon-ho, "The Ice Cream smart is a hybrid folder phone that has all the advantages of a folder phone and a smartphone. Along with the 'Wine Smart' for the middle-aged users and the character smartphone 'AKA,' this product will provide customers with differentiated smart experience."
It remains to be seen whether LG will be able to relaunch flip phones or not.