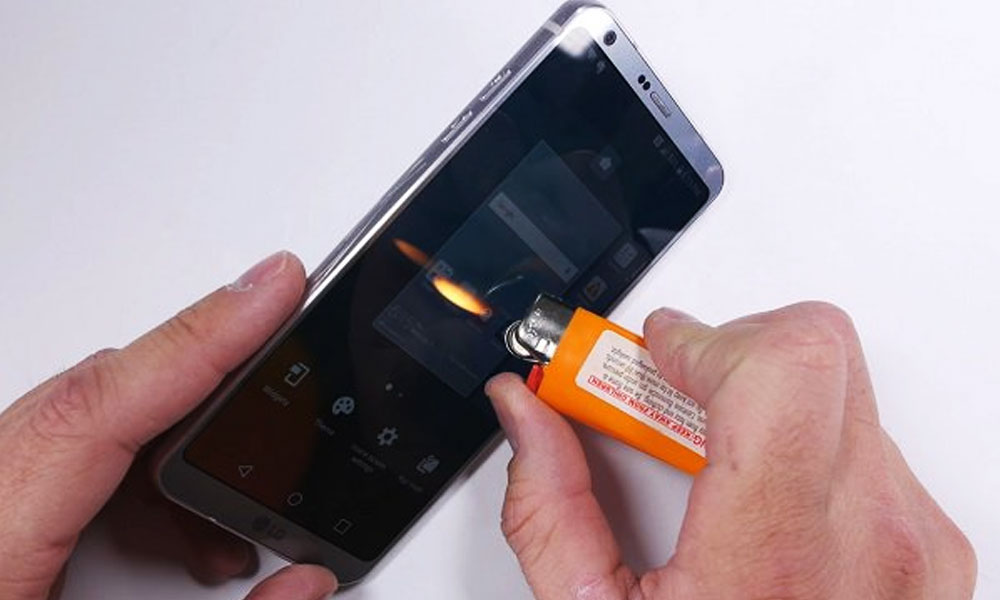 LG G6, the company's flagship which was announced at Mobile World Conference (MWC) 2017 looks even more promising now than it did before.
The G6 is being deemed as one of the best mobiles and flagships to have been launched this year.
YouTuber JerryRigEverything got his hands on the LG G6 and made a video, which is going super viral! The video is about him testing the durability of LG's new Flagship. He scratched, burnt, and bent the set to show how tough the set is; you will not believe how amazing it has turned out to be!
LG's flagship performed well in the first two tests suffering minor scratches and the screen recovering immediately after being put to flame. What's most interesting is that the phone's design allowed it to survive Jerry's bend test without any harm.
Earlier, Jerry did a teardown video of the phone to show what's inside of the Smartphone. Here's what happened;
We would love to see how the LG G6 gets compared with the Nokia 6 and Nokia 3310. It would be great to have an ultimate showdown of which handset is more durable. Earlier, we saw how amazing the Nokia 6 performed in another YouTube video shared by EverythingApplePro.
Stay tuned to Brandsynario for more news and updates.
Nokia 6 Smartphone Expected to Sell Like Hotcakes! Here's Why;