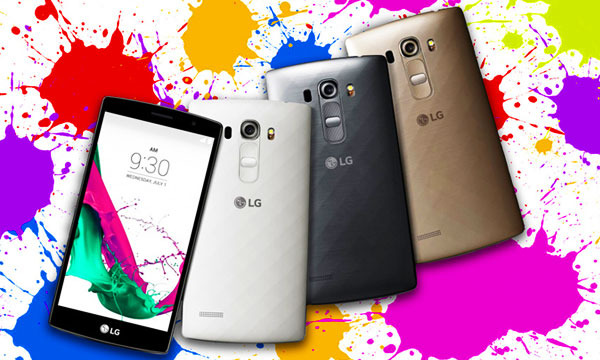 LG has launched G4 Beat at a much pocket-friendly rate than its previously launched G4 which is by far the best it has to offer as yet!
As announced on Thursday, G4 Beat is a downsized version of LG's flagship G4 which costs €400 (about $440) i.e. around Rs.45237.
Read more: LG G4 Stylus & LG G4c: Newest LG Smartphones Announced
The design closely resembles G4 including rear-facing buttons and others. The only difference between their hardware is that G4 has leather options whereas G4 Beat will only come in the ceramic plastic finish.
It has a 5.2-inch IPS display with 1,920 x 1,080 resolutions (full HD). The glass is slightly curved, just like on the G4. The G4 Beat runs Android 5.1.1 Lollipop and is powered by a Qualcomm Snapdragon 615 processor, 1.5GB of RAM and 8GB of internal storage.
Related: LG G4: Rumored Specifications, Facts & Details
It has an 8-megapixel camera on the back and a 5MP camera on the front, which can actually make good selfies. It will come with LG's laser auto-focus sensor and color spectrum sensor, which helps snap photos with accurate, lifelike colors.
G4 Beat comes with a 2,300 milliamp-hour (mAh) battery as compared to the G4's 3,000 mAh battery.
LG G4 Beat will initially be launched in Europe and Latin America, followed by it's launch in other markets including Canada, India, Russia and others.
It will be available in three colors including metallic silver, ceramic white and shiny gold.
Have something to add to the news? Share with us in the comments below!