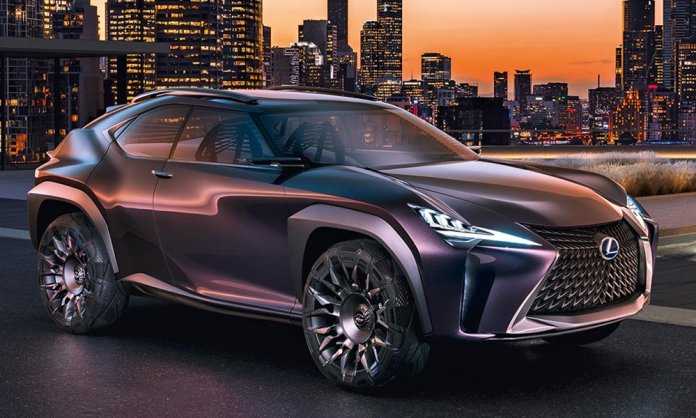 Lexus has just released an image and video of the production version of its UX compact crossover ahead of the model making its full debut at next week's Geneva Motor Show.
At the Paris Motor Show in 2016 the luxury arm of Toyota brought us the UX concept, which some observers thought looked like a car that Batman would use while his regular ride was being repaired.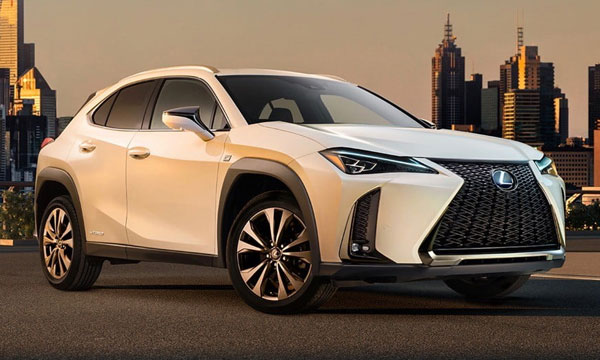 Inevitably, this production version is a seriously toned-down design compared to the 2016 concept, although it's still a very distinctive and attractive crossover.
The company's NX and RX models are among the most distinctive crossover designs in the market right now, and it's easy to see the influence those designs have had on the new UX compact.
In fact, the UX looks a lot like the NX, except for a few distinctive differences such as the upright vents at the front and a full-width taillight.
Lexus is referring to its new compact UX as its "first urban crossover." And perhaps what is different about the UX from the NX, RX and LX could be the even more road-focused engineering of the new model, which Lexus says will have "exceptional body rigidity," and a low center of gravity due to its use of the platform also used for the Toyota C-HR.
The manufacturer claims the handling of its newest model "will be as agile as a hatchback," which for some is the whole point of crossovers. Also being shown by Lexus in Geneva will be a new special edition of the RC, which is expected to go on sale in early May.
The RC 300h F Sport Black Edition will be based on the range-topping F Sport Premier specification but will feature a number of stealthy styling cues to distinguish it from the regular RC coupe.