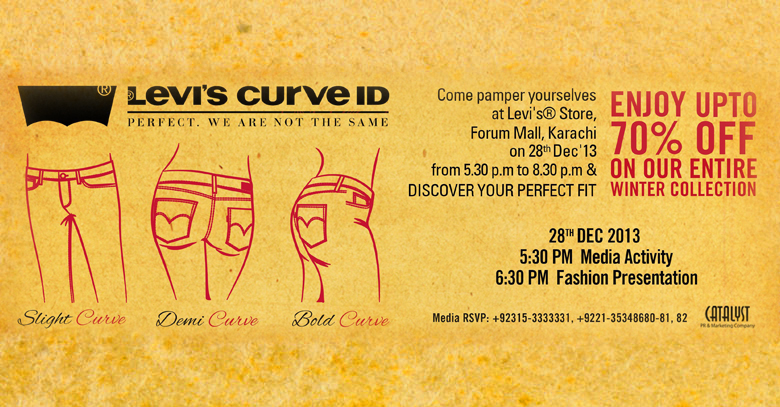 Levi's Strauss Pakistan presents an irresistible range of 'Curved' ID event that molds and shapes your curves perfectly along with an even more tempting discount up to 70%.
The event named, the Levi's® Curve ID Event is organized by Catalyst PR & Marketing where you can "Discover Your Perfect Fit".
The event will be held on Saturday December 28th, 2013 at Levi's® Store, Forum Mall, Karachi.
Levi's effort to attract customers in crowds is surely a clear sign of increased competition and changing marketing trends. Previously endorsed by Fawad Afzal Khan, the American clothing company is famous for its cuts and fabric in jeans.
With Stoneage hiring Meesha Shafi for their Winter collection promotion and Outfitters opening new outlet in Islamabad, Levi's plans to attract customers by offering live show and huge discounts.
Don't forget to grab your wallet and head out to Levi's tomorrow!