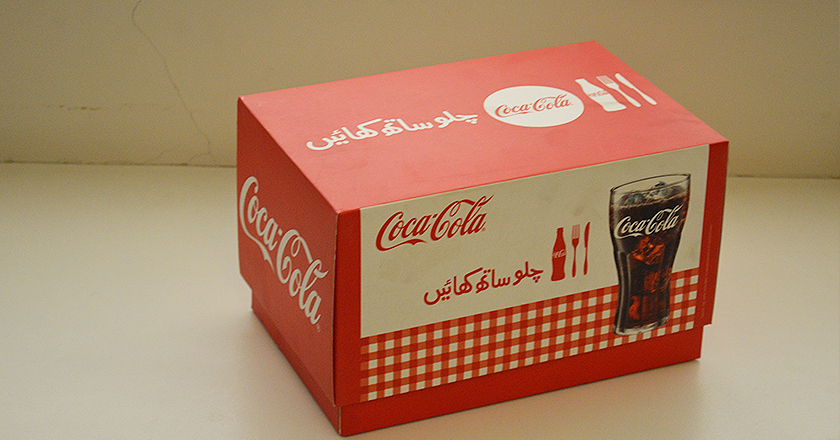 Sharing a meal with the people we love isn't just about food; we share much more than that. We sharemoments of happiness and make memories that stay with us forever.
This is the message behind Coca-Cola' latest global campaign #LetsEatTogether, that aims to revive and spread the goodness of eating together in families.
The campaign was adapted by Coca-Cola Pakistan as 'Chalo Sath Khayen' with famous Pakistani actor, Adnan Siddiqui.
Along with traditional promotion touchpoints, Coca-Cola Pakistan sent out gift parcels to 40 key influencers handpicked by Coca-Cola to spread the message of eating together.  
Here are some images of the gift parcel: 
These selected few later tweeted about their parcel box under #LetsEatTogether hashtag:
Just like their earlier successful marketing efforts, Coca-Cola's LetsEatTogether campaign isn't just about product marketing; instead, it revolves around the central idea of sharing meals together which according to research improves communication, spreads positivityy, nurtures child development and improves family relations.
Here are a few tips Happy Family Meal tips from Coca-Cola:
1. Involve your kids and make dinner fun.
2. Keep meals simple enough so that everyone enjoys helping prepare them.
3. Every shared meal helps, so don't worry about having to change everything.