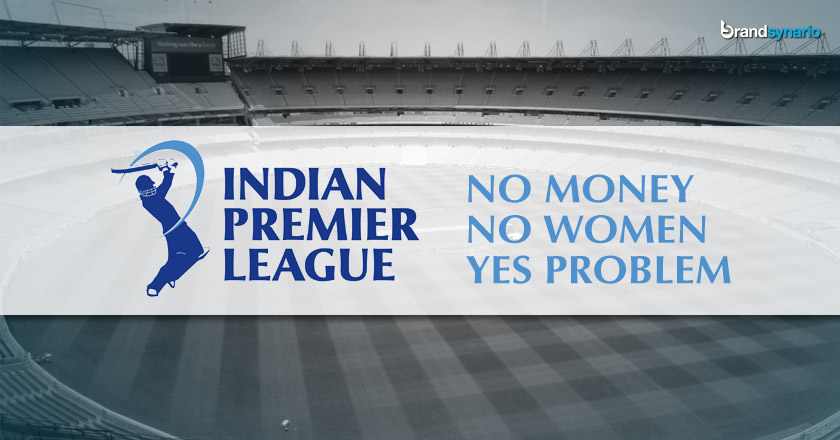 By Zulfiqar Ali Sajwani
Sport leagues are a sure shot winning platform for brands to achieve attention of the consumers. From the pavilions to the sport gears, brands paint their associations everywhere during these bandwagons.
When we look at the Asian region, the pioneer of leagues has been none other than Indian Premier League. Since its inception, this spur of tournaments has gained momentum not only through its broadcast, but also due to heavy endorsements.
However, fate seems to be a bit upset with IPL this year. News from various sources suggests that the participants of the leagues are unable to achieve any potential sponsors for its seventh addition. Some of the key teams are portraying a struggling search for sponsors.
Sunrisers Hyderabad, faces a dearth of sponsors with only 5 sponsors namely Make My Trip, Live In, Sheltrex, Puma and Red FM in its hands. However, the CEO of the team expressed his deals in process, which may turn out in favor of SH.
Kings Eleven Punjab, the team previously had 15 sponsors in its bag which have cut down to four this year. There are no signals for KXIP in the news that intimate us of any positive news coming their way.
Dehli Daredevils has lost Panasonic, the 'right- chest' sponsor and Adidas, which sponsored the 'non-lead arm' last year. The only sponsors continuing their journey with DD are Idea and Manyavar.
REASONS FOR THE SPONSOR FAMINE
When analyzing why the teams are facing turbulent times in finding sponsors, following are the key reasons that hit the frontiers:
1. High Premium for Advertising Space
It is observed that a series of franchises are pitching the sponsorship at a premium despite the current market situation. For instance, team sponsorship at the front chest is being offered in the range of around Rs. 21 croreper year whereas, the right chest is being marketed in the range of Rs. 8-10 crore per year. This is not all, if a team qualifies for the semifinals. Sponsors will have to pull out another Rs. 50 lakh or more. This clearly seems beyond the reasonable limits.
2. UAE and its Demerits for Brands
The first leg of IPL this year is supposed to be held not in India, but in UAE. The Indian brands have most of their promotional campaigns adapted to local settings. Most of the sponsors are skeptical as to whether the campaigns would bear fruit in the Arabian locality.
"UAE would hardly offer them opportunity for branding and promotional activities"said Atul Srivastav, managing partner of Gaames Unlimited, who is a sponsor scout.
3. IPL Viewership Going Low
Unfortunately, IPL viewership has observed a serious decline after getting attacked from various scandals and loss of glitz. The masses are no more as enthusiastic as they used to be and this is not going unnoticed. They are clearly wary of putting money on an investment where returns look dodgy.
"The mass interest in IPL has gone down considerably every year, resulting in lowering of the return on investment. As a result, we are likely to spend less on IPL this year" said Manish Sharma, Managing Director, Panasonic, while expressing his views towards investment in IPL 7
4. Indian Elections Standing as a Competition
The fact that Indian Elections are proving out to be an event that would enjoy more attention than IPL is definitely a threat to the league. A series of brands are all set to invest the money in the elections, that previously was allocated to IPL sponsorship.
"Although we will continue to spend on advertising in IPL this year as well, our investment will be directed more towards this year's elections, which have more public leverage. We plan to invest in ad spots on properties featuring the general elections," said Sharma.
SOME STRUGGLE WHILE SOME ENJOY
Whereas some teams are facing the tough times in case of sponsorships, teams like Mumbai Indians andRajistan Royals are enjoying the continued support from their sponsors.
Mumbai Indians has clearly shown confidence in terms of achieving massive sponsorship of around Rs. 65 crores.
"Our sponsors are always with us, and our growth in terms of sponsorship is 15-20% per annum. With the kind of brand that MI has built around its franchise, we have been successful in getting sponsors like Bridgestone and Walt Disney who were not in cricket space before. One more global brand is soon going to get associated with MI for this year," said an MI official
Chennai Super Kings and Kolkata Knight Riders' luck is also shining with the past sponsors still well-hooked.