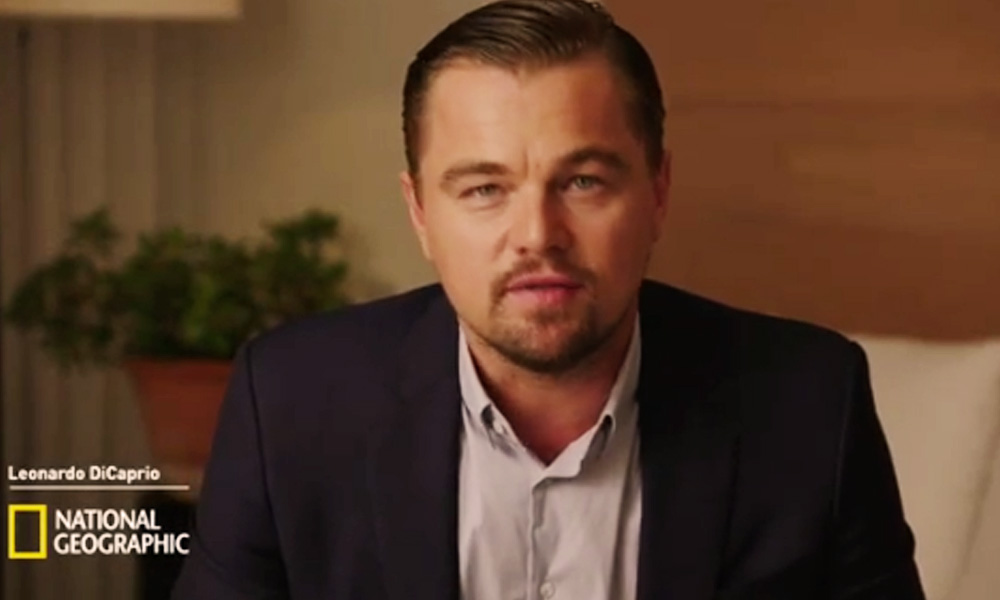 Academy Award winner, Leonardo DiCaprio is set to feature in a new release, however, this is quite different than his previous fictitious work. Starring in NatGeo's documentary titled, 'Before The Flood', he meets with people across the globe to discuss the severity of climate change.
He is joined by other big names including, Martin Scorsese, Trent Reznor & Atticus Ross, and Mogwai, in the hopes of making this documentary worth the watch.
Before the Flood documentary made its television debut on National Geographic in 171 countries and 45 languages on Oct. 30, Sunday.
This thought-provoking documentary is directed by Academy Award-winning filmmaker Fisher Stevens, adding another star to the already star-studded production. The documentary reflects DiCaprio's perspective as he learns more about the everlasting effects of climate change.
He can be seen overlooking the melting of the polar ice caps, the burning underground mines, buildings instead of conserving trees and rising pollution with a grim look on face in the trailer that was released October 3rd.
"Try to have a conversation with anyone about climate change, and people just tune out. And the problem seems to be getting worse, and worse, and worse," he speaks up about the devastating reactions that people have when spoken to of climate change.
He delves into topics of greenhouse gases, and political figures disbelief in climate change. There are many personalities shown in this short trailer including Elon Musk, Ban Ki-Moon and also the Pope.
After his screening of the documentary at The White House, he held a discussion with US President Obama and climate scientist Dr Katharine Hayhoe and stated,"If you do not believe in climate change, you do not believe in facts or science or empirical truths, and in my opinion you should not be allowed to hold public office."
The film will air on National Geographic on 21 October, days before the election on November 8th to shed light on the fact that political figures hold importance in the views of the masses.
Stay tuned to Brandsynario for more news & updates.