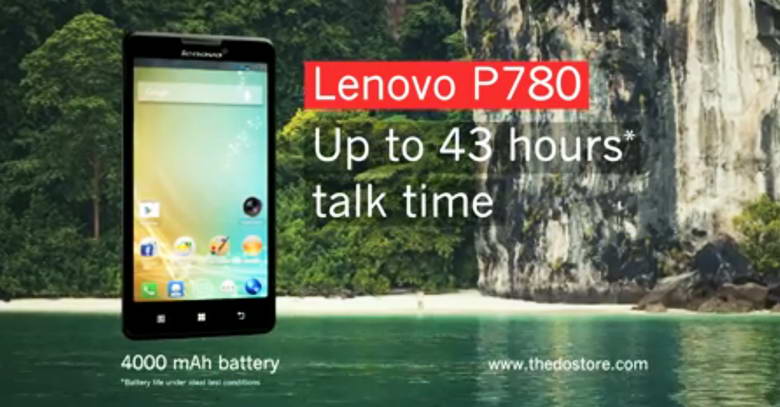 By Hassan Wasti
The new Lenovo P780 is a beast when it comes to battery back-up; a feature that has made it the talk of the town. The recent TVC shows how Lenovo can serve as a survival guide if one finds himself stranded on an island. From calling all your contacts to giving a detailed presentation at work, from watching movies to playing games you can use your Lenovo P780 to the fullest, in one battery-time, given that you are charged enough.
Lenovo P780 packs a massive 4000mAh battery which provides long hours of back-up supporting games and movies which many smart phones fail to do.
Not only does it give the user an advantage of an efficient back up but serves as a power bank for other phones as well. It comes with a feature which allows other Android phones to charge through its gigantic battery.
At the very least, one can comfortably get a full day's worth of battery even with extreme heavy usage with Lenovo P780. Lenovo sticks to its unique feature of prolonged battery life as the new P780 hits the market.
Apart from its features, Lenovo P780 comes in black color with a pretty ordinary look and a 8 megapixel camera. It features a 'Super Gallery' app which makes streaming videos and viewing photos a fun experience.
With a quad-core processor, 1GB RAM, HSPA+ connectivity Lenovo features competitive internal features which make it worthy of being a first choice for many against other Android phones.
The P780 delivers outstanding and almost insane levels of battery life with no major compromises. If you're looking for a smartphone that can go the distance, you seriously have to put this device near the top of your list.