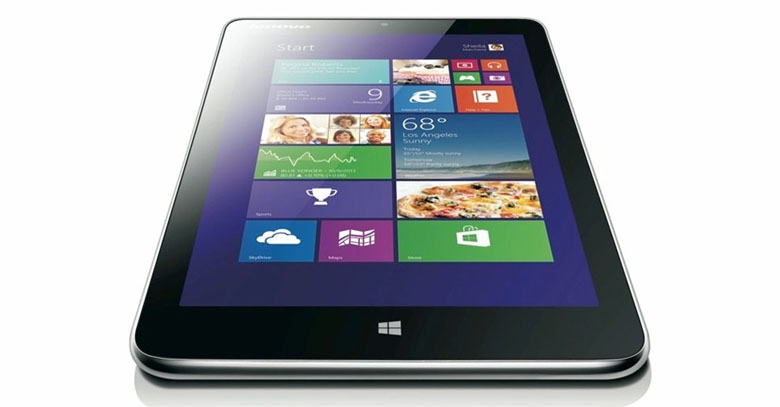 By Ufaq Ashfaque
Lenovo introduced an eight-inch tablet boasting full Windows 8.1 and Microsoft Office Home & Student 2013 shortly after the ten-inch version called the Miix Windows 8 tablet.
Known as the 8" Miix 2 tablet, it is running on Intel's Bay Trail platform with a 2GB RAM, along with a Quadcore processor that would allow the user to perform different activities, much similar to a standard desktop.
The screen has a resolution of 1280 x 800 while Miix 2 is 8.35 mm thick and 350g heavy.
Also, an additional card slot has been designed, in order to cater to additional memory and also for storing different files and access documents on-the-go.  Additional features include a primary 5MP and a secondary 2MP camera.
The 32GB version of the tablet is starting from $299 and is expected to go for sale later this year.
Lenovo has raised the bar for robust, innovative technology, giving tough competition to rival competitors and looking ahead for catering to customers in more way than one.