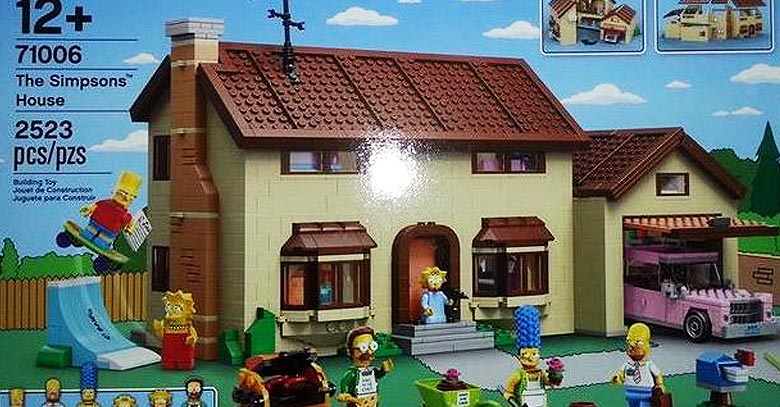 By Zoya Anwer
Love Lego and Simpsons? They Are Soon Coming Together as One. 
The animated American adult sitcom, The Simpsons will be getting transformed into the miniature models by the world's favourite Danish toy brand, Lego.
The sneak peak was posted on a brick-building fan forum, with no word on a price or release date. The image consisted of the characters and the house in The Simpsons.
Reporteldy, the box will have 2523 pieces of the Simpson's family characters of Homer, Marge, Lisa, Bart and Maggie. Ned Flanders, their next door neighbor also comes with the family as the box also shows creations like Bart's skateboard, the car etc.
Even the inside of the house, the never-getting-old 742 Evergreen Terrace seems very real and is a perfect replica, just as expected by Lego.
The price is yet to be declared but from predictions it might be above $100.  With Leg Simpson on its way, we can safely predict that a video game adaptation may not be far behind.
The Danish toy maker, Lego has a long history of turning its physical toy sets into game adaptations, as it has done with popular franchises like Harry Potter, Star Wars, Lord of the Rings, and Pirates of the Caribbean.
The Lego Group senior development manager Darryl Kelley told GameSpot in October 2012,  "We've learned from the past that we need support to make sure that every game is supported from a core theme that we have physically available to our consumers," Kelley said at the time.
Kelley also added that there still exists a "great opportunity" for more games based on major franchises. This would potentially include The Simpsons.
The Simpsons series writer Al Jean addressed the possibility of a new Simpsons game in August 2013, saying, "We've talked about it. I think there will be."