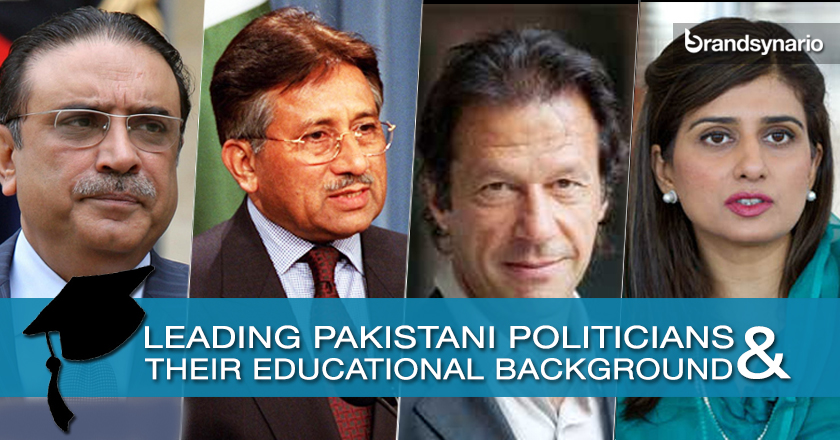 While they are often a topic of discussion amongst us, either being  accused of mishandling issues of the state, one look at their educational lives will be quite a shocker for all of us.
Don't Miss: Famous Pakistani Celebrities and Their Educational Backgrounds
With famous institutes and impressive degrees to their name, our politicians claim to have quite an academic record.
Let's take a look at some of the prominent politicians and their educational backgrounds.
1. Nawaz Sharif

Pakistan's current Prime Minister Nawaz Sharif earned himself a "Bachelor of Arts" degree from Government College of Lahore and also holds an LLB from Punjab University.
2. Mamnoon Hussain

Many do not know this but our present President of the day turns out to be a 1960's graduate of the much esteemed Institute of Business Administration (IBA).
3. Altaf Hussain

Believe it our not but MQM's leader, Altaf Hussain was a pharmacist before a politician. An alumni of the Karachi University, he has a Bachelor of Pharmacy to his name and has even worked in a reputed hospital and a few pharmaceutical companies.
4. Imran Khan

The celebrated cricketer turned politician, Khan did his Bachelor of Arts from the legendary Oxford University in 1975. 
5. Tahir-ul-Qadri

Who knew that the founder of Pakistan Awami Tehreek is a gold medalist lawyer from Punjab University? Apparently, he is also holds a PhD in Islamic Law.
6. Sherry Rehman

Even our lady leaders have important intellectual qualifications to themselves. Ex -Pakistani Ambassador to U.S.A, Sherbano Rehman is an alumnus of University of Sussex where she studied Political Science and Art History.
7. Pervaiz Musharraf

A student of Forman Christian College Lahore, Musharraf is said to be exceptional at mathematics, in which he also did his major. He also had an intense interest in economics.
8. Asif Ali Zardari

According to his political profile at Dawn News, Zardari received his early education from Karachi School of Grammar and then did his high school from Cadet College, Petaro. Seemingly, he then went to London to pursue higher education.
9. Sheikh Rasheed

Famous for his tongue in cheek, Sheikh Rasheed is said to be a graduate of Gordon College. Later, he went to Lahore to study LLB.
10. Hina Rabbani Khar
 
The youngest of females in the politics, the former Foreign Minister Hina earned her Bachelors degree from Lahore University of Management Sciences (LUMS). Later, she went to U.S.A to receive her Masters in Management Sciences degree from University of Massachusetts, Amherst.