Keeping the spirit of patriotism alive, Lays Pakistan launched a limited one-liner themed packaging for this year's Independence Day. Little did the brand and its agency realize that the creative albeit not -well- thought out act of patriotism would soon be met with repercussions labeling it as "Idiotic", "Raw Lays" and more.
Conceptualized by BBDO Pakistan, the packaging involved a green backdrop and a separate scenic landscape for all three flavors but the only flavor that went viral was the French cheese one, which, unfortunately had an uncanny resemblance to the tricolor Indian flag of deep saffron, white and India green.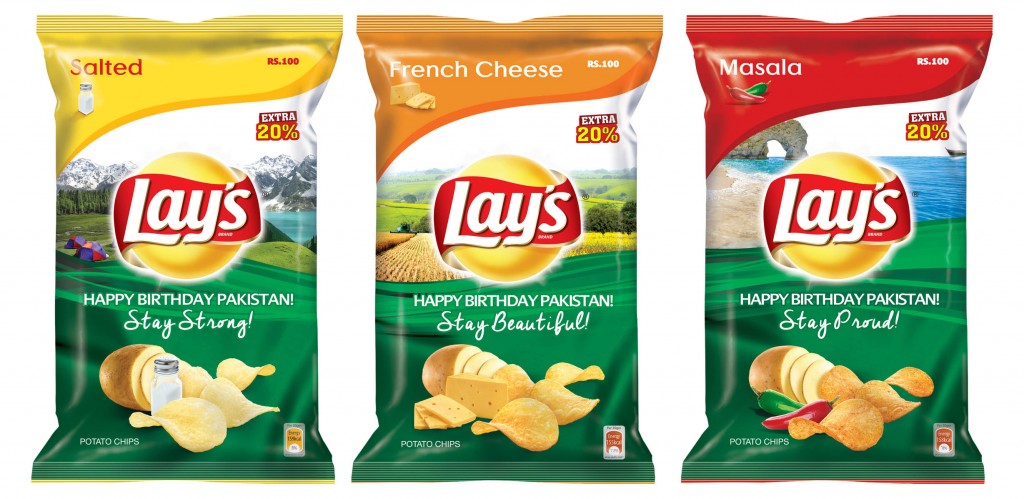 What happened after this marketing mishap is a classic case of 'Marketing Gone Bad". The stark similarity was identified and shared on public forums and on some advertising-related Facebook pages. Quick to judge and criticize, people started commenting on the brand's failure to identify the creative flaw whilst completely overlooking the standard global guidelines and restrictions.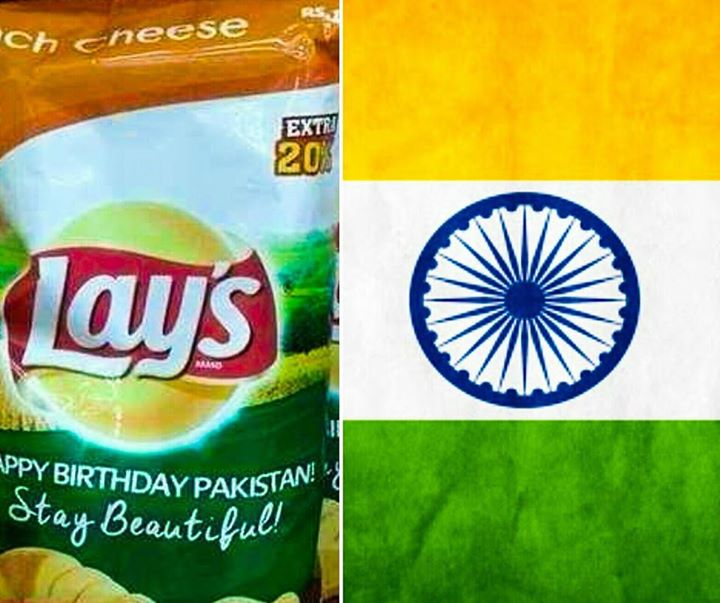 Brandsynario contacted BBDO Pakistan regarding the confusion and association of the Lays crisps packaging with that of the Indian flag. According to their representative, the entire colors of the packaging cannot be turned into green and white and in order to maintain the flavor identities, some of the old colors were retained as well.
However one must credit the brand for taking the initiative and making an effort to create a unique, patriotic-looking packaging to celebrate it's love for Pakistan.
Related: Lays New Re-Sealable Packaging – Seal The Freshness TVC
Other brands like Olper's Milk and Cadbury Dairy Milk also create unique packaging on occasions like Ramadan and Eid-ul-Fitr as well, however for Independence Day, Lays was one of the first brands to take this initiative.
At times, the power of social media is used to direct attention towards not-so-worthy topics and at times information may be taken out of context.It is important to look at things in perspective rather than create a story on a single image, which is precisely what happened with Lays Pakistan.
Granted, there is always room for more attention to detailing when it comes to packaging but the perception on social media tends to lean more towards being critical and negative with  strong language such as the phrases like "epic fail".
If you have something to add to the story, comment below.